Systemswiki
Gene Bellinger
Systems Thinker
Enabling a Better Tomorrow Map | Insight Maker
Situation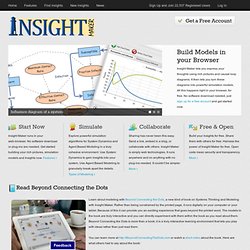 Insight Maker runs in your web-browser. No software download or plug-ins are needed. Get started building your rich pictures, simulation models and Insights now. Features Explore powerful simulation algorithms for System Dynamics and Agent Based Modeling in a truly cohesive environment. Use System Dynamics to gain insights into your system.
STW LinkedIn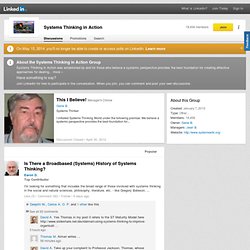 Enabling a Better Tomorrow Process Development Gene B. Systems Thinker Top Contributor
STW Journal
From SystemsWiki Learn about modeling with Beyond Connecting the Dots, a new kind of book on Systems Thinking and Modeling with Insight Maker. Rather than being constrained by the printed page, it runs digitally on your computer or your tablet. Because of this it can provide you an exciting experience that goes beyond the printed word.