Syseng co
The Khazarian Supremacy 4/13
The Khazarian Supremacy 13/13
The Khazarian Supremacy 11/13
The Khazarian Supremacy 8/13
The Khazarian Supremacy 1/13
The Khazarian Supremacy 10/13
The Khazarian Supremacy 6/13
The Khazarian Supremacy 3/13
The Khazarian Supremacy 9/13
The Khazarian Supremacy 11/13
The Khazarian Supremacy 7/13
The Khazarian Supremacy 8/13
Rabbi Feldman Zionism is Illegitimate Political Movement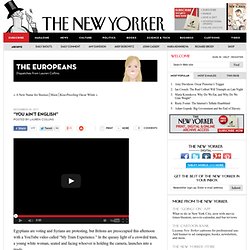 Egyptians are voting and Syrians are protesting, but Britons are preoccupied this afternoon with a YouTube video called "My Tram Experience." In the queasy light of a crowded tram, a young white woman, seated and facing whoever is holding the camera, launches into a tirade. "You ain't English," she says to someone near her.
Lauren Collins: "You Ain't English"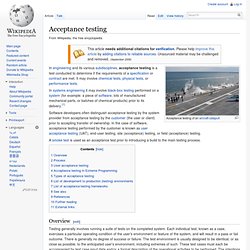 In systems engineering it may involve black-box testing performed on a system (for example: a piece of software, lots of manufactured mechanical parts, or batches of chemical products) prior to its delivery.[1] Software developers often distinguish acceptance testing by the system provider from acceptance testing by the customer (the user or client) prior to accepting transfer of ownership. In the case of software, acceptance testing performed by the customer is known as user acceptance testing (UAT), end-user testing, site (acceptance) testing, or field (acceptance) testing.
Acceptance testing
JOG System Engineering, Inc.
Delivery Modes Courses are generally presented by Jeff Grady in a meeting or class room in either short course or long course arrangement.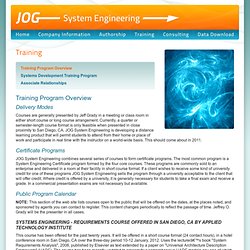 srichfield.pdf (application/pdf Object)
ISEB Certificate in Requirements Engineering
Business Analysis Training Courses for Business Analysts
The courses in this area are accredited by the BCS-ISEB and form part of their Business Analysis Diploma track. ISEB Requirements Engineering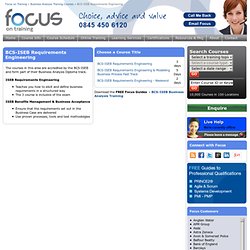 ISEB Requirements Engineering training courses in London & UK location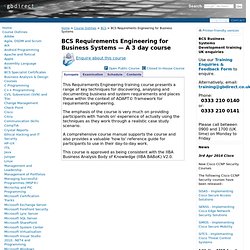 ISEB Requirements Engineering for Business Systems | GBdirect Training UK
Synopsis
Sentient Systems Ltd.
Requirements Driven Risk Modern systems are becoming progressively more complex.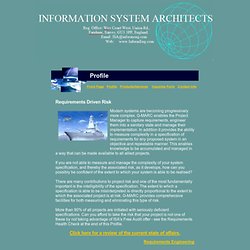 Profile