Super-utile
At a Glance: Handmade Sword. FORM 1: An affordable, professional 3D printer by Formlabs. Are you frustrated that low-end 3D printers don't have the quality to make the true beauty of your designs real?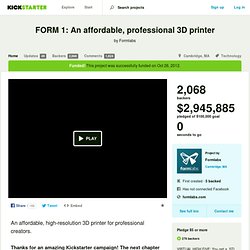 Do you dream of having the power and resolution of a truly professional machine on your desktop? We've created an easy-to-use system that rivals the output of high-end printers at a fraction of the cost. Trends Luxe. Retrouvez le porteur d'un blason, d'une devise. Pour retrouver : le porteur d'un blason (à partir d'une représentation de celui-ci), le porteur d'une devise, nous mettons à la disposition de nos visiteurs : notre connaissance de la science du blason, la puissance et le volume de notre base héraldique largement informatisée (env. 700 000 références), la puissance et le volume de notre base généalogique « nobiliaire » (plus de 2 millions d'individus).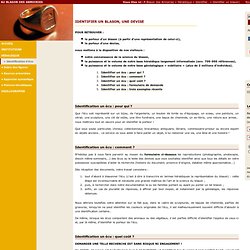 Identification un écu : pour qui ? Que l'écu soit représenté sur un bijou, de l'argenterie, un bouton de livrée ou d'équipage, un sceau, une peinture, un vitrail, une sculpture, une clé de voûte, une litre funéraire, une taque de cheminée, un ex-libris, une reliure aux armes… nous mettrons tout en oeuvre pour en identifier le porteur ! Designer & Art Toys, Figurines a Customiser, Graphic Design & Pop Culture. - Artoyz. Impression sur toile de vos photos et créations numériques. - mathgoth.com - Galerie -
Stickers Discount : impression de stickers et impression d'autocollants. Angers Akoufen.
---