Synner6x3
Jarrett Newhouse
I am loved by a few and hated by many. I am a smart ass like no other and it has caused me some trouble the past 28 years of my life. Don't get me wrong over the years I have toned it down some but, sarcasm is just a part of my personality, and in my opinion it is an endearing quality. It's just not everyone agrees with that. That's just the world we live in and why we kill each other and have wars and people fight in general. It is very hard to accept that someone is different. People in general are afraid of change. Change can even make me a little apprehensive at times.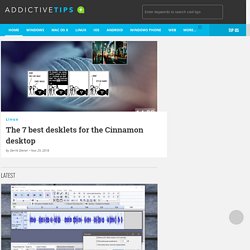 Firefox might not be the most popular web browser out there right now, but the number of add-ons it has, and the ones it keeps welcoming every other day into its arsenal never cease to amaze me. The browser that became the favorite of the tech savvy crowd before there was Chrome, and still remains a favorite of countless loyal users has been known for its extensive add-on support to extend its functionality beyond the stock offerings. As we take a look back at 2013 to present our readers with the best stuff we've covered the whole year, it's now time we show you our hand-picked collection of 50 Best Firefox extensions from 2013. Read More Love to sing, but end up getting embarrassed because of not being able to remember the full lyrics of your favorite song? What you need is a karaoke app!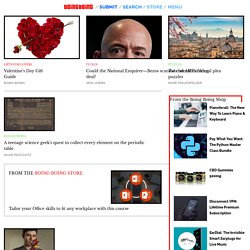 Xeni Jardin at 11:21 am Fri, Jan 17, 2014 • 0 Image: Reuters Reuters reports that digital security firm IntelCrawler claims to have uncovered "at least six ongoing attacks at merchants across the United States whose credit card processing systems are infected with the same type of malicious software used to steal data from some 40 million credit cards at Target Inc." The firm has alerted "law enforcement, Visa Inc and intelligence teams at several large banks about the findings." Xeni Jardin at 11:02 am Fri, Jan 17, 2014 • 1
Gabby Giffords and Mark Kelly Be passionate. Be courageous.