Recovered Digital Portfolio Inspiration
Anton Repponen
Award winning Web Designer gummisig, aka Guðmundur Bjarni Sigurðsson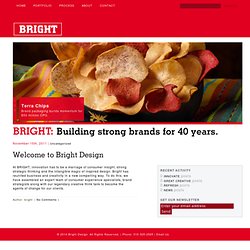 November 15th, 2011 | Uncategorized At BRIGHT, innovation has to be a marriage of consumer insight, strong strategic thinking and the intangible magic of inspired design. Bright has reunited business and creativity in a new compelling way.
Bright Design
IAAH&#153 / v7
Focusing mostly on oil and acrylics on canvas, Keith Vaughn paints out plain tropical windows that are framed in this early 90s design revival look. via Keith Vaughn tumblr A few images from my travels through Chile this past December. Featured here are locations in the Atacama Desert, including Valle de la Luna, Salar de Atacama and Mano del Desierto. There are also two images from Santiago, which happen to be the final shots I captured with my D600 before having it taken from me at knifepoint a couple days later in Valparaiso. Fortunately, I had a back-up camera and was able to capture the trip north into the Atacama.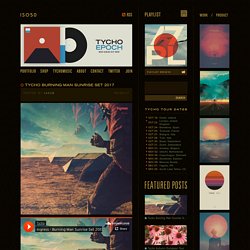 Juan Diego Velasco - Web Designer Portfolio
Mogollon
Resn - Creative Digital Partner
Feedek website The web is full of wondrous things to discover and learn, unfortunately we're missing a lot of this great content because it's become huge.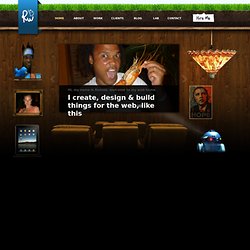 Ronnie Wright | Brand Development and Website Design
Sean Freeman // Showcase
Serial Cut™ - Imagemakers since '99
SkilledConcept | Ray Sison
superexpresso
The DuPuis Group | Design Thinking | Chicago, Los Angeles and Germany
thetoke™ interactive / broadcast
We are X3.