Recovered Digital Portfolio Inspiration
Anton Repponen
Award winning Web Designer gummisig, aka Guðmundur Bjarni Sigurðsson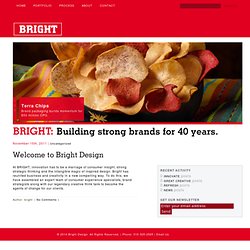 November 15th, 2011 | Uncategorized At BRIGHT, innovation has to be a marriage of consumer insight, strong strategic thinking and the intangible magic of inspired design. Bright has reunited business and creativity in a new compelling way.
Bright Design
IAAH&#153 / v7
Midlake: Loving this video and single, I hope this band keeps it together somehow, would be a shame if they quit. Blonde Redhead: Some serious music as the first single from the new Blonde Redhead. The treatment though touches on Monty Python's Holy Grail, just sayin'/ Washed Out: I grabbed this from his Instagram, seems to be a few new songs? Nils Frahm: I know i'm addicted, for those that missed the premiere of this video, I thought i'd post it for you. I knew right away that i've fallen in love with an album when I can't even get past the first 2 songs because i've put them on repeat.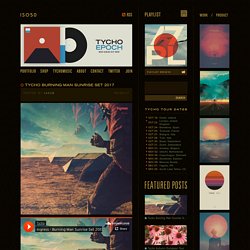 Juan Diego Velasco - Web Designer Portfolio
Mogollon
Orman Clark | Designer, Entrepreneur, WordPress Guy
Resn - Creative Digital Partner
Feedek website The web is full of wondrous things to discover and learn, unfortunately we're missing a lot of this great content because it's become huge.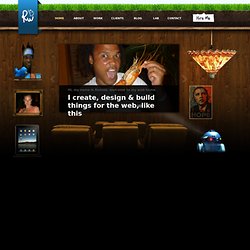 Ronnie Wright | Brand Development and Website Design
Sean Freeman // Showcase
Serial Cut™ - Imagemakers since '99
SkilledConcept | Ray Sison
superexpresso
DuPuis – a Design Innovation Agency Skip to content Innovating with Top Chefs Passion, curiosity and experimentation are at the heart of innovation.
The DuPuis Group | Design Thinking | Chicago, Los Angeles and Germany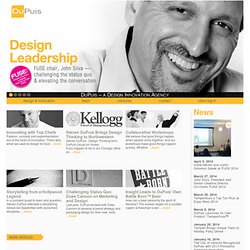 thetoke™ interactive / broadcast
We are X3.