RECONSTRUCTING
Le Haut Fly | How To | Découpe + Conserver
Ruffled Top From A Men's Shirt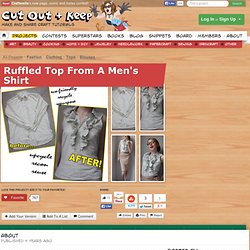 Turn under 1/2" of an inch, and stitch about 3/8" from the edge to finish, notching as you go.
TUTORIELS
trpattern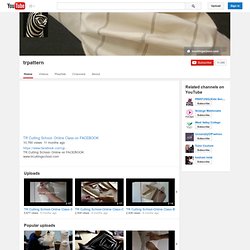 Welcome to YouTube!
UPCYCLIST: From Somewhere AW11
Pour inaugurer ce nouvel espace, je profite de l'occasion pour vous présenter ma dernière pêche dans l'armoire de Monsieur … J'avais déjà lorgné sur cette chemise depuis quelques temps, mais il semblait trop l'apprécier pour la subtiliser
Avec une chemise de l'Homme « ★ By Xilaa ★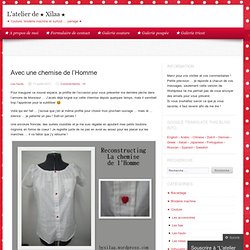 We put a lot of our own opinions on this blog. Whether there's a sponsor involved (and we'd tell you) or not, the opinions are for real. We're also affiliates for a few sites, which means that if you follow one of our links to a product and decide to make a purchase we may get a small percentage of the sale-- and we so appreciate your support.
crafterhours: upcycle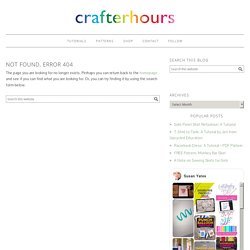 atelier AF! magasiner avec des tabliers enfants faits à la main la chemise des vieux papa.
Mode habillement - Mode femme - Createurs de mode.com
Bricolage - College Fashion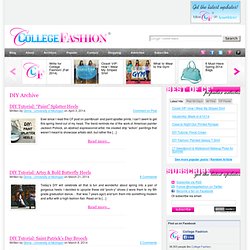 How-to: Spring Florals Nail Art
studios ette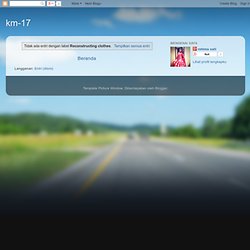 Robe Modèle B ( celui de la couverture ) Livre japonais SWEET WARDROBE ( 304 des JCA's )
Reconstructing clothes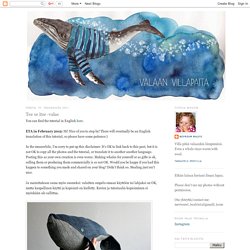 ETA in February 2012: Hi! Nice of you to stop by! There will eventually be an English translation of this tutorial, so please have some patience:)
First off, let me remind you that I am not a professional seamstress.
Girl. Inspired.: clothing makeover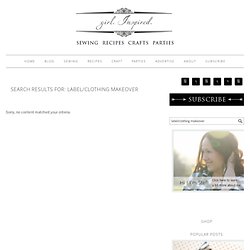 I have been a big fan of Down East Basics and Shade for a few years now. I wear Wonder tees from Down East all the time. They are comfortable, modest (hide everything I need to hide and when I bend over it doesn't flash people) and since it is not baggy, I wear it under a cardigan all the time.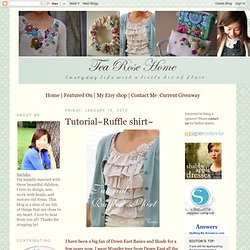 If you're stopping over from MADE , thanks for visiting and be sure to take a look around at my other stuff.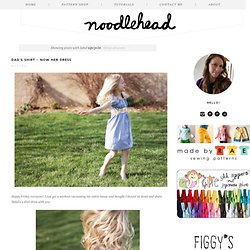 upcycle
by sophie b. l'éco-design à la française
We had grapes this weekend. So? They were really good.
My front porch has desperately been needing planters for awhile now!
tutoriels
couture / .
MILCH | eco fashion In the ongoing "trouser-dress collection" MILCH hijacks classic men s fashion and transforms it into a new fashion for women.
MILCH »COLLECTION
Récup | Couleur Machine
Blog ma chemise d'homme | Vêtements et accessoires recyclés – Upcycled menswear for women
Les sacs et cabas - Chèresloques, créateur de vêtements recyclés
»Junky Styling maintenant en magasin
Tutoriels Mode Recyclage | Refashinoso