Psychomotricité
HomePage. Héloïse Allard - Ergothérapeute. Récré kids : à imprimer. Dyspraxie ressources. Childcareland. Upload childcareland.com Subscription preferences.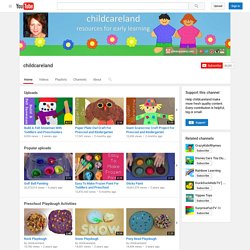 Occupational Therapy Plan. Do2learn FineMotor skills. Gymn-eau. Your Therapy Source - resources for school based occupational therapy and physical therapy. Ergothérapie de la maison à l'école. Pediatric Occupational Therapy Tips. Free Touch Typing Lessons - Comprehensive 30 lesson typing tutor including home row. Our typing tutor lesson methodology is simple.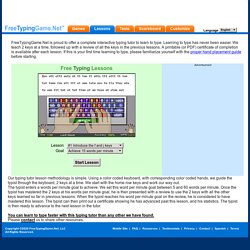 Using a color coded keyboard, with corresponding color coded hands, we guide the typist through the keyboard, 2 keys at a time. We start with the home row keys and work our way out. The typist enters a words per minute goal to achieve. We set this word per minute goal between 5 and 60 words per minute. Once the typist has mastered the 2 keys at his words per minute goal, he is then presented with a review to use the 2 keys with all the other keys learned so far in previous lessons. 101 OT Ideas.
---