Psychomotricité
Héloïse Allard - Ergothérapeute
Le cartable fantastique - dyspraxie ressources
childcareland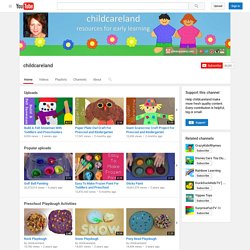 Welcome to YouTube! The location filter shows you popular videos from the selected country or region on lists like Most Viewed and in search results.To change your location filter, please use the links in the footer at the bottom of the page. Click "OK" to accept this setting, or click "Cancel" to set your location filter to "Worldwide".
do2learn FineMotor skills
Gymn-eau
Your Therapy Source - resources for school based occupational therapy and physical therapy
Ergothérapie de la maison à l'école
Pediatric Occupational Therapy Tips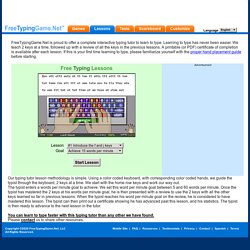 Free Touch Typing Lessons - Comprehensive 30 lesson typing tutor including home row.
Our typing tutor lesson methodology is simple. Using a color coded keyboard, with corresponding color coded hands, we guide the typist through the keyboard, 2 keys at a time.
101 OT Ideas