Social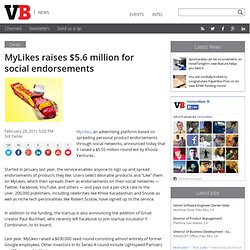 MyLikes, an advertising platform based on spreading personal product endorsements through social networks, announced today that it raised a $5.55 million round led by Khosla Ventures. Started in January last year, the service enables anyone to sign up and spread endorsements of products they like.
MyLikes raises $5.6 million for social endorsements
Facebook Turns 'Like' Into Its Newest Ad - Advertising Age - Digital
Online Retailers Socialize Shopping
How To Use Facebook Ads For Social Recruiting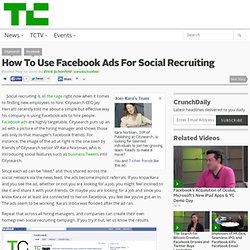 Social recruiting is all the rage right now when it comes to finding new employees to hire.
Coupons Drive Sales on Social Media
Advertisers Employ Social Media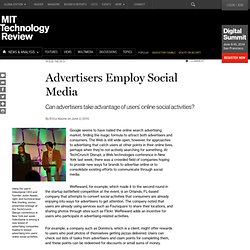 Google seems to have nailed the online search advertising market, finding the magic formula to attract both advertisers and consumers. The Web is still wide open, however, for approaches to advertising that catch users at other points in their online lives, perhaps when they're not actively searching for something. At TechCrunch Disrupt, a Web technologies conference in New York last week, there was a crowded field of companies hoping to provide new ways for brands to advertise online or to consolidate existing efforts to communicate through social media.
Almost 65 Million Facebook Users "Like" Things Daily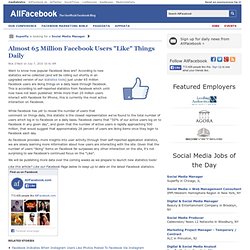 Want to know how popular Facebook likes are? According to new statistics we've collected (and will be rolling out shortly in an upgraded version of our statistics tools) just under 65 million Facebook users are liking things on a daily basis through Facebook. This is according to self-reported statistics from Facebook which until now have not been published. While more than 20 million users interact with Facebook for iPhone, this is currently the most active interaction on Facebook. While Facebook has yet to reveal the number of users that comment on things daily, this statistic is the closest representation we've found to the total number of users which log in to Facebook on a daily basis. Facebook claims that "50% of our active users log on to Facebook in any given day", and given that the number of active users is rapidly approaching 500 million, that would suggest that approximately 26 percent of users are liking items once they login to Facebook each day.
Social marketing is just starting to bubble up and everybody wants in.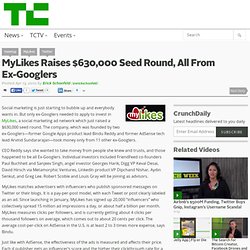 MyLikes Raises $630,000 Seed Round, All From Ex-Googlers
Dan Frommer, Business Insider In the current issue of the New Yorker, columnist James Surowiecki, who I generally admire, gets it exactly wrong when it comes to Groupon. He writes:
Thinking Out Loud: What's Driving Groupon?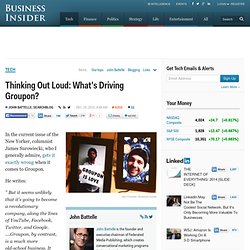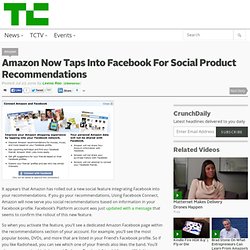 Amazon Now Taps Into Facebook For Social Product Recommendations
It appears that Amazon has rolled out a new social feature integrating Facebook into your recommendations. If you go your recommendations, Using Facebook Connect, Amazon will now serve you social recommendations based on information in your Facebook profile.
When Mike Murphy joined Facebook in March 2006, he was coming aboard a promising startup with 5 million users, nearly all of whom were in college. A little more than four years later, Facebook is one of the most important companies on the Internet and last week reached 500 million users.
Facebook to Advertisers: Get More Social