Outils Web Utilisés
DropBox
Toutateam
Accueil Logiciel distribué sous licence GNU/GPL Avec GLPI - Gestion Libre de Parc Informatique - Gérez votre parc informatique l'esprit libre !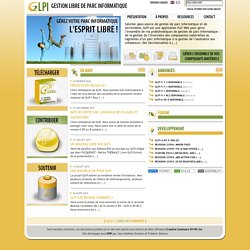 HESK is PHP Help Desk Software allowing you to set up an efficient Web-based ticket support system. Get All the Essential IT Features in One Help Desk SysAid, sponsors of HESK, offers an all-in-one IT help desk and asset management software, which includes a set of integrated, essential features to: automate help desk management, monitor assets, and manage all your IT tasks on one platform.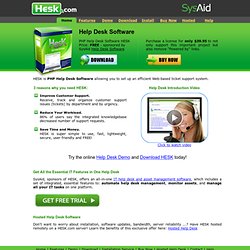 Help Desk Software HESK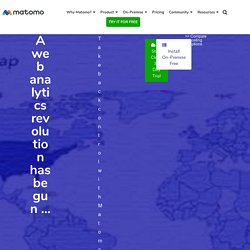 Get to know more about your users and their behaviour on your website – where they came from (referrers), which pages are most popular, how often they visit and which marketing campaigns have been successful. Whether you are an individual blogger, a small business, or a large corporation, Piwik helps you gain valuable insights to help your business or readership grow. Piwik will always respect your and your users privacy, while giving you full control of your data.
GRR est un système de Gestion et de Réservations de Ressources. GRR est adapté à : la gestion et la réservation de salles, la gestion et la réservation de matériels,