Arts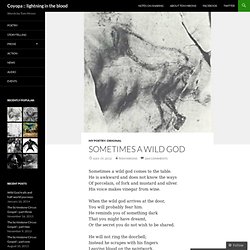 Sometimes a Wild God | Coyopa :: lightning in the blood
Sometimes a wild god comes to the table.
Civic Center » Before I Die
We recommend you start off by downloading the free Before I Die Wall Pack. It contains a helpful how-to guide and printable stencil files for painting your wall too. If you're ready to splash out and want to support the Before I Die project, you can also purchase the Before I Die Toolkit. The Toolkit includes chalk, stencils, chalk-holders, a beautiful printed guide and even a pair of vinyl gloves too. Still not sure what you'd like to do? Visit the FAQ where you'll find answers to many common questions.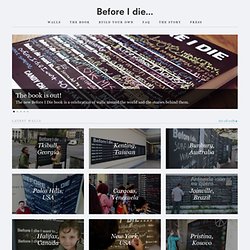 Before I Die
GELENEKSEL TÜRK EBRU SANATI
Atelier des Elfes.Création de Bijoux.Tour d'oreille. Diadème elfique.
Les Enfants de l'Arche - Association Artistique - Edition BD Artbook Photo Illustrations Jeunesse Roman
Be Burlesque | Le site que les pin-ups adorent !