Press Round Up Week of July, 16, 2012
Not many people eat a steak they love so much they become a rancher, but, in essence, that's what Robert Estrin did. In the mid-1990s, Bob and his wife Mary Lloyd Estrin began to operate Lone Mountain Cattle Company in Golden, N.M., raising Angus beef.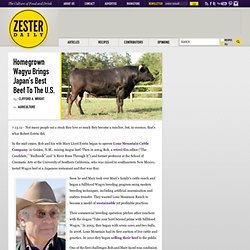 Homegrown Wagyu Brings Japan's Best Beef to U.S. | Clifford A. Wright
My dinner at Aziza with Nancy Pelosi Radishes, carrots and turnips in edible soil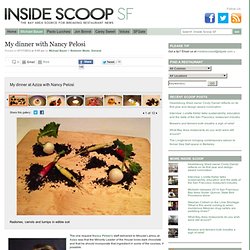 My dinner with Nancy Pelosi#comments
4Chan is a cesspool. That's not even editorializing. A few minutes on the notorious, free-for-all Internet message board that gave birth to Anonymous will — in the famous words of Gawker — "melt your brain."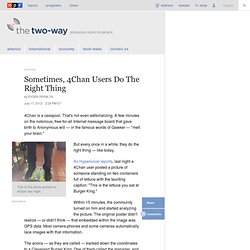 Sometimes, 4Chan Users Do The Right Thing : The Two-Way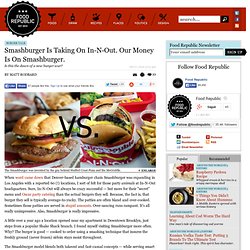 Smashburger Is Taking On In-N-Out. Our Money Is On Smashburger.
The Smashburger was invented by the guy behind Stuffed Crust Pizza and the McGriddle. When word came down that Denver-based hamburger chain Smashburger was expanding in Los Angeles with a reported 60 (!) locations, I sort of felt for those party animals at In-N-Out headquarters.
Brooklyn Brine Opens a Shop for Its Preserves
Coping With Summer's Bounty of Vegetables
Melina Hammer for The New York Times Sautéed corn, greens, bacon and scallions.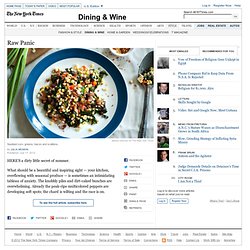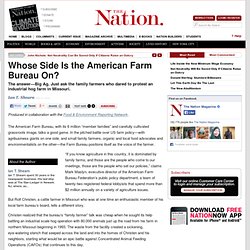 Whose Side Is the American Farm Bureau On?
Produced in collaboration with the Food & Environment Reporting Network .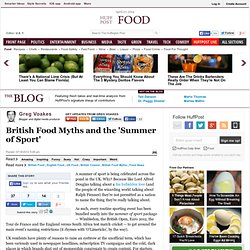 Greg Voakes: British Food Myths and the 'Summer of Sport'
A summer of sport is being celebrated across the pond in the UK. Why? Because like Lord Alfred Douglas talking about a his forbidden love (and the people of the wizarding world talking about Ralph Fiennes) they're not permitted as a nation to name the thing they're really talking about.
Tiny spuds decked out with cheese fondue sauce and a sprinkling of broccoli shavings at a dinner sponsored by the U.S.
Hot Or Not? Potato Board Tries To Un-Dud The Spud : The Salt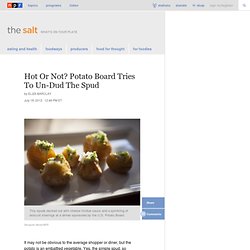 This Is Your Chicken on Drugs: Count the Antibiotics in Your Nuggets - Lifestyle
Forget a secret blend of herbs and spices: Your factory-farmed chicken is packed with hidden pharmaceuticals, too. In a new study , researchers tested samples of feather meal— the poultry feathers that are ground up and added to pig, cattle, fish, and, yes, chicken feed.
Mexicocina in the South Bronx - Restaurant Review
At Mexicocina, a small, cheerful storefront two blocks from the No. 6 train in the South Bronx, these oversize dumpling-like meatballs, called albóndigas, wallow in a robust tomato broth alongside rough blocks of potatoes ($9).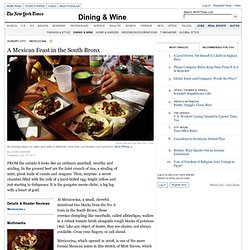 Bite-size foods are more rewarding, suggests study
Smaller pieces of food are more 'rewarding' and lead to a greater feeling of fullness than one large piece of food with equal energy values, say researchers.
Why I Talk to Americans about Food
If you can talk about food and if you can talk about football, you can have a good long talk with at least 75 percent of all Americans. That's a theory of mine, and while I don't have the science to prove it, I hold on to it tight. Talking to people is important.
That is his name for the flurry of little bites that kick off each of the tasting menus at Atera, the remarkable new countertop-dining restaurant in TriBeCa where Mr. Lightner is the chef.
Atera in TriBeCa