Editeurs d'Instruments de musique Virtuels
POLYEDRIC
Audio Applications
Omnisphere - Power Synth This epic 'Power Synth' breaks completely new sonic ground by combining a wide variety of hybrid realtime synthesis techniques, an epic library of remarkable 'Psychoacoustic' sounds, and many innovative features that have never been seen before in any hardware or software synthesizer.... Stylus RMX - Realtime Groove Module Stylus RMX™ is a best-selling groove-based virtual instrument plug-in for Mac and Windows.
SPECTRASONICS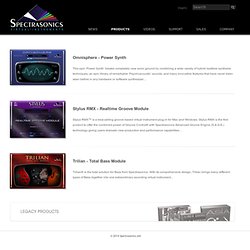 Prominy
Ueberschall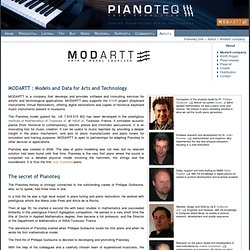 Conception of the physical model by Pr. Philippe Guillaume. Before his current career within applied mathematics, he was a piano tuner and restorer.
Modartt company
reFX
Synthogy
Gforce
Synapse Audio Software
Rob Papen
FXpansion
Arturia
LinPlug
Zicinf annuaire de logiciels
Watch the Nord Lead 4 in action! 2013-12-23 We invited the talented Italian keyboard player and producer Federico Solazzo over to our factory in Stockholm to demo some of the powerful new features in the Nord Lead 4! Everything was recorded live, with no overdubbing. Read more about the Nord Lead 4 Performance Synthesizer here!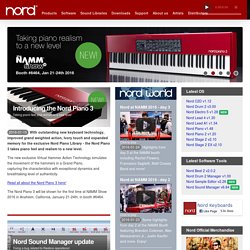 Nord
Tone2
Vir2
Virsynth
Angular Momentum
Native Instruments
The Wizooverb W2 "High-End True Stereo Room Emulator" includes 15 HDIR (High Definition Impulse Response) models providing acoustic fingerprints of excellent sounding rooms with a precision and clarity apparently only possible with this "ground breaking" technology.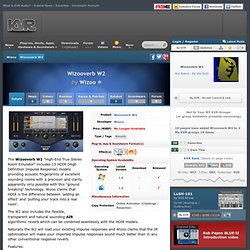 KVR