Ipad in the classroom
Planning is imperative for any technology initiative - iPad or otherwise. You need to ensure that you clearly understand and communicate how the technology integrates with your overall pedagogical objectives.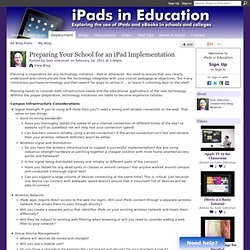 iPads at AES - a snapshot of iPads in school
Hamilton Spectator For Mackenzie Meyer, heading to biotech class used to mean grabbing a pair of heavy textbooks, an oversized binder and a bundle of other school supplies. But this year, the Grade 12 student has lightened her load through a unique pilot program aimed at bringing technology into the classroom. Meyer and her Ancaster High classmates have been armed with iPads containing digital versions of their biology and chemistry textbooks as well as a cluster of other apps.
www.thespec.com iPhone : iPad pilot puts the touch on independent learning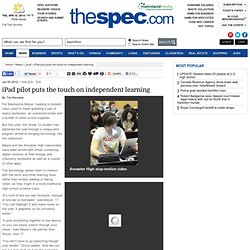 Apps to help in the classroom
First of its kind evidence shows that an iPad learning app can measurably deliver educational value. I've tested, rated, tried out, and put tons of educational iPad apps through their paces.
Study: iPad Apps Improve Learning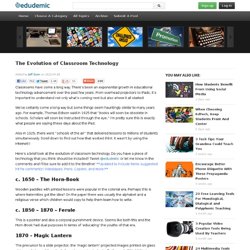 Classrooms have come a long way. There's been an exponential growth in educational technology advancement over the past few years.
How Students Benefit From Using Social Media
iPads in the Classroom
What It's Like To Actually Deploy iPads In Classrooms