Syded
Year of the iPad 2 | TiPb
The late Steve Jobs called 2011 "the year of the iPad 2" and almost a year after it was introduced, almost 2 years after the original iPad was introduced, it remains a product selling in the tens of millions with absolutely no competition in sight. And that's a shame because, as a consumer, the one thing I want most is strong, meaningful competition for the iPad. It's become a cliche to say "there's no tablet market, there's only an iPad market", but like most cliches there's more than a little truth to it. Very few people want a tablet.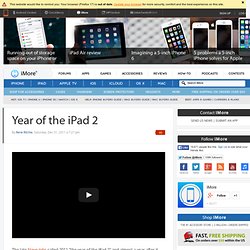 Flipped lessons and social media evidence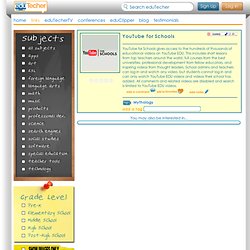 YouTube for Schools gives access to the hundreds of thousands of educational videos on YouTube EDU. This includes short lessons from top teachers around the world, full courses from the best universities, professional development from fellow educators, and inspiring videos from thought leaders. School admins and teachers can log in and watch any video, but students cannot log in and can only watch YouTube EDU videos and videos their school has added. All comments and related videos are disabled and search is limited to YouTube EDU videos.
eduTecher
Flipped Classroom Resources
Sheringham Primary iPad Developments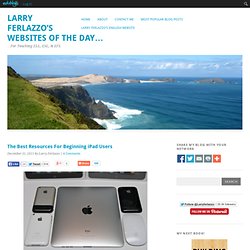 Though I haven't gotten an iPad yet (NOTE: Now I have!), we did get one for my mother-in-law. So, with an eye towards helping her now, and me in the future, I put out a call to readers to their suggested resources as well as hunting for them on my own.
Technology to Promote Thinking