Web Tools
It's probably one of the most annoying things; receiving the same e-mail multiple times. Actually, I'm not talking about a single e-mail here but basically all your e-mails and not just twice but LOTS of times. This article discusses the most common configuration issues which lead to e-mail duplication and how to prevent them from happening again.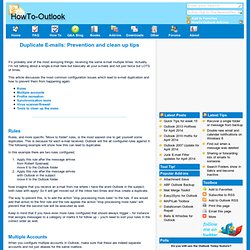 Duplicate E-mails
Website Record - Free Websites Hosting Records & Whois information provider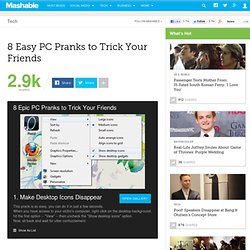 8 Easy PC Pranks to Trick Your Friends
With April Fools' Day on the horizon, it's the perfect time to play some epic pranks on your PC-using co-workers, friends, family and frenemies. These classic suggestions will utterly confuse your hapless victims. Some devilishly simple pranks will only take a matter of seconds to pull off, whereas more advanced trickery will require a couple of minutes to access your victims' PC control panels. SEE ALSO: 10 Office Pranks Perfect for April Fools' Day
Dashboard - BrowserStack
Stripes in CSS Stripes are pretty easy to do in CSS these days. CSS gradients via the background-image property really got our back. I thought I'd document some varitions in one easy to reference place.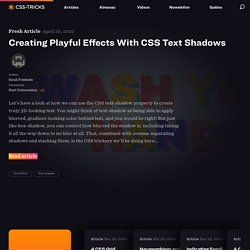 Learn Web Design, Web Development, and iOS Development - Treehouse
Free Online XML, ROR, HTML, TEXT Sitemap Generator - Unlimited Pages.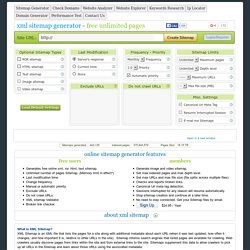 With our free online XML Sitemap generator you can very easy create your sitemap. First type in your URL and then select the parameters you may wish to change. (change frequency, last modification date and page priority. You may also alter default settings for exclude extensions, do not parse extensions and session ids. In the next fields you can declare which URLs you want to exclude from sitemap (see example below). Finally you may select the maximum number of pages and the depth level.
21 Free Music Players For Your Website and Blogs | Tools
For one reason or another, a lot of designers use Music Players on their website. An online Music player needs no more introductions for web developers or simple users. Online Music players offer you flexibility and creativity in building your own Jukebox on your Web spaces the way you want. You can add an unlimited number of songs and arrange them how you wish by the album title, artist's name or year; it's totally up to you! Everything from a simple music system to an iPod can be totally placed on your Website or Blog. Nowadays, there are over hundred thousands of music related resources available on the web.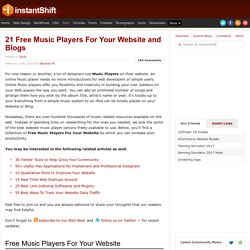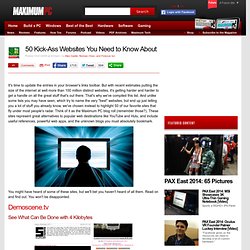 50 Kick-Ass Websites You Need to Know About - Page 1 | Maximum PC
It's time to update the entries in your browser's links toolbar. But with recent estimates putting the size of the internet at well more than 100 million distinct websites, it's getting harder and harder to get a handle on all the great stuff that's out there. That's why we've compiled this list.
What do you love?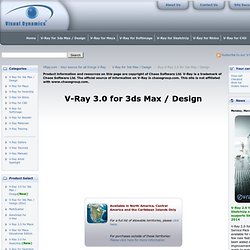 Buy V-Ray 2.0 for 3ds Max / Design - VRay.com
V-Ray 3.0 for 3ds Max / Design Now Available V-Ray 3.0 for 3ds Max is the most complete lighting, shading and rendering toolkit on the market, making speed and simplicity accessible to all artists. The latest version delivers a powerful feature set, technical advances and support for open source technologies. New in V-Ray 3.0 for 3ds Max:Simplified User Interface V-Ray 3.0 introduces a simplified User Interface and includes 3 modes: Basic, Advanced, and Expert. Modes can be toggled at any time to reveal additional controls.
<div id="noscript">Please enable JavaScript in order to use Audiotool.</div> make music in your browser Watch VideoLearn more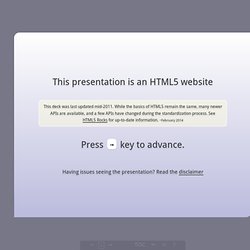 In March 1936, an unusual confluence of forces occurred in Santa Clara County. A long cold winter delayed the blossoming of the millions of cherry, apricot, peach, and prune plum trees covering hundreds of square miles of the Valley floor. Then, unlike many years, the rains that followed were light and too early to knock the blossoms from their branches. Instead, by the billions, they all burst open at once. Seemingly overnight, the ocean of green that was the Valley turned into a low, soft, dizzyingly perfumed cloud of pink and white. Uncounted bees and yellow jackets, newly born, raced out of their hives and holes, overwhelmed by this impossible banquet.
Home of Script And Code Generators

Browsershots makes screenshots of your web design in different operating systems and browsers. It is a free open-source online web application providing developers a convenient way to test their website's browser compatibility in one place. When you submit your web address, it will be added to the job queue. A number of distributed computers will open your website in their browser. Then they will make screenshots and upload them to our central dedicated server for your review.
Nobody Likes a Slow Website We built this Website Speed Test to help you analyze the load speed of your websites and learn how to make them faster. It lets you identify what about a web page is fast, slow, too big, what best practices you're not following, and so on. We have tried to make it useful both to experts and novices alike.
#130: First Moments with Grunt There are all these tasks that we need to do as front end developers. Concatenate and compress our files.