Motor racing
Everything Technical in F1. GrandPrixLegends Ultimate Links. GPL FAQ and troubleshooting guide - GPL-"Help! I'm having trouble with..." - Sim Racing Mirror Zone. GPL Trouble Shooting and Problems FAQ Note #1: All tips and FAQs are in the first posts here and are updated regularly.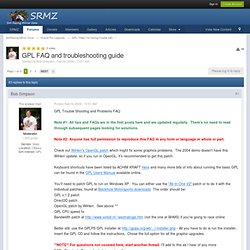 There's no need to read through subsequent pages looking for solutions. Note #2: Anyone has full permission to reproduce this FAQ in any form or language in whole or part. Peterwindsor.com. Formula One 2012: track guide.
Museums & Festivals
Drivers. Moto Poster :. Formula 1 Posters .: It's probably impossible to say anything new about my personal 'best ever' choice.
It is hard to believe that it is now some 44 years since he met a tragic and untimely end at Hockenheim on a damp and miserable April Sunday. It's perhaps even more surprising that Jim Clark is still held in such awe by so many people that books, magazine articles and web sites are still appearing to this day. Just like this one in fact. This interest so long after his career ended probably has a lot to do with the kind of man he was as much as his considerable record as a driver. Nobody seems to have had a bad word to say about him and I can't recall ever reading anything that was not complimentary about him. Axis Of Oversteer. The F1 Circlar. OldRacingCars.com - racing car history. 1972 March 721X Cosworth - Images, Specifications and Information. Page 1 of 1 March burst onto the Formula 1 scene in 1970, with the simple but effective March 701.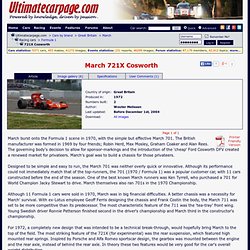 The British manufacturer was formed in 1969 by four friends; Robin Herd, Max Mosley, Graham Coaker and Alan Rees. The governing body's decision to allow for sponsor-markings and the introduction of the 'cheap' Ford Cosworth DFV created a renewed market for privateers. March's goal was to build a chassis for those privateers. FORIX: Formula One Results, Information, Statistics. F1 2011 Season | F1 Fanatic F1 Fanatic - 2011 F1 season 2011 F1 season Information on the 2011 F1 season. 2011 F1 season review.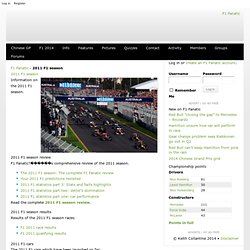 JH Choppers, Creating Custom Harley-Davidson Parts for over 8 Years. The Jalopy Journal. NZ Festival of Motor Racing. PC Pitstop Techtalk.
---