Hors d'oeuvres
Parmesan Roasted Potatoes. Ok fine.
I'm officially ready to make the transition to fall. And I thought, what better way to do it than with my all time favorite Parmesan Roasted Potatoes! These are like candy. 100% addictive. Once you stop, you just can't stop. If you knew the amount of potatoes we consumed in a week, you'd be shocked. Cheesy Garlic Biscuits a la Red Lobster – Step by Step Easy Recipe. I posted about these amazingly delicious biscuits in September, but the post isn't very complete, I didn't give you my actual recipe, and the picture is somewhat lacking.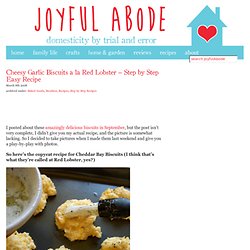 So I decided to take pictures when I made them last weekend and give you a play-by-play with photos. So here's the copycat recipe for Cheddar Bay Biscuits (I think that's what they're called at Red Lobster, yes?) (One note, I doubled the recipe, so the pictures show twice as much stuff as what I'm telling you.) Set your oven to 400 degrees Fahrenheit and spray a cooking sheet with nonstick spray. Dump into a bowl: 2 cups of buttermilk biscuit mix (like Bisquick or Jiffy mix), 1/2 a teaspoon of garlic powder, and 1 to 1 1/2 cups of shredded cheddar cheese. Pepperoni Pizza Monkey Bread Recipe. Kids can be frustratingly picky eaters.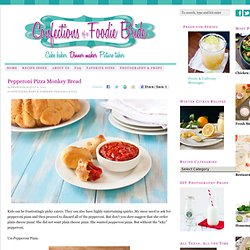 They can also have highly entertaining quirks. My niece used to ask for pepperoni pizza and then proceed to discard all of the pepperoni. French Fries: The No-Guilt Version. There's nothing like a french fried potato.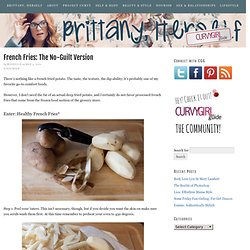 The taste, the texture, the dip-ability; it's probably one of my favorite go-to comfort foods. However, I don't need the fat of an actual deep fried potato, and I certainly do not favor processed french fries that come from the frozen food section of the grocery store. Enter: Healthy French Fries* Step 1: Peel your 'taters. This isn't necessary, though, but if you decide you want the skin on make sure you scrub-wash them first. Garlic Butter Rolls › shutterbean. For those of you who swoon over garlic twisty bread but can't bring yourself to order whole pizza to make the delivery worthwhile, this one's for you!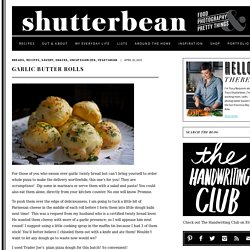 They are scrumptious! Dip some in marinara or serve them with a salad and pasta! Big Red Kitchen: Jalapeño Popper Dip. That's right, you heard it here- Jalapeño Popper Dip!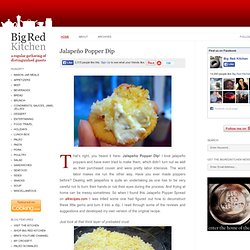 I love jalapeño poppers and have even tried to make them, which didn't turn out as well as their purchased cousin and were pretty labor intensive. The word labor makes me run the other way.
---