Jewlery to make
DIY: How to Make a Terrarium Necklace | Clossette | Vintage, revamped and DIY fashion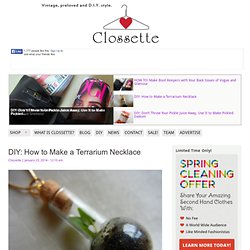 Terrariums – glass containers with little gardens inside – are really popular these days as home accessories, but they make lovely fashion accessories too! All you have to do is make one on a slightly smaller scale in a bottle like this one with a ring attached to it so that you can wear it as a necklace. If you know someone who loves plants, these terrarium necklaces make really special gifts and will last a heck of a lot longer than flowers.
DIY Glam Chain Headband!
STEAMPUNK EAR CUFF TUTORIAL by *szilviabead on deviantART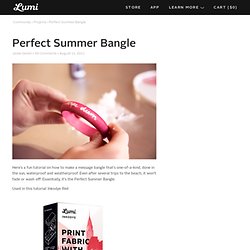 Here's a fun tutorial on how to make a message bangle that's one-of-a-kind, done in the sun, waterproof and weatherproof.
Growing up by the beach in Southern California, the ability to knot a macrame bracelet was practically a right of passage. Although those days are long behind us, we've never forgotten the ever-so-simple square knot technique. This time, however, we're replacing hemp and wooden beads for more updated elements like colorful nylon cord and glossy metal charms.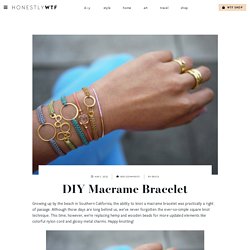 Thank you to everyone who requested a shrinkydinks ring tutorial!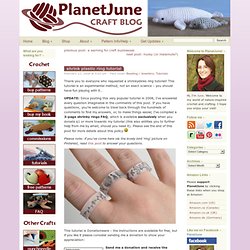 How To: Give your old t-shirts a second life.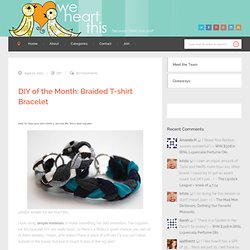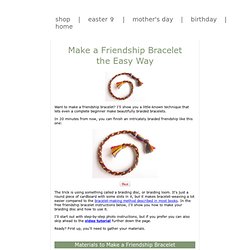 Want to make a friendship bracelet?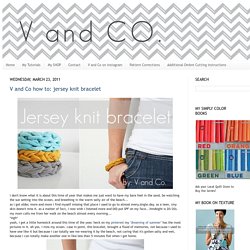 i don't know what it is about this time of year that makes me just want to have my bare feet in the sand, be watching the sun setting into the ocean, and breathing in the warm salty air of the beach...as i get older, more and more i find myself missing that place i used to go to almost every.single.day. as a teen.