Cakes
Nutella Mug Cake. I have been experimenting with different mug cakes every since I heard about them about a year ago.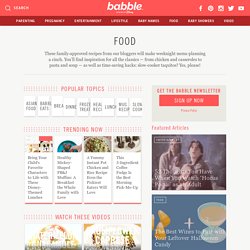 None of them have been winners. They were either too chewy, too dry, or not sweet enough. Well, I continued experimenting, and thought why not add some decadent Nutella into the mix. Vertical Layer Cake Tutorial. I really need to preface this tutorial with...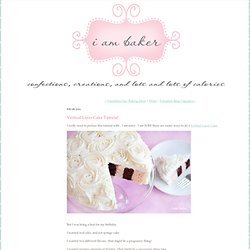 I am sorry. I am SURE there are easier ways to do a Vertical Layer Cake. But I was being a brat for my birthday. EDDIE ROSS - Pink Ombre Cake. Here's a cake sure to sweeten up the Valentines in your life.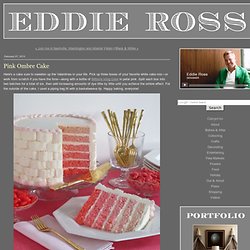 Pick up three boxes of your favorite white cake mix—or work from scratch if you have the time—along with a bottle of Wilton's Icing Color in petal pink. Split each box into two batches for a total of six, then add increasing amounts of dye little by little until you achieve the ombre effect. For the outside of the cake, I used a piping bag fit with a basketweave tip.
Happy baking, everyone! Rainbow Cake in a Jar | The Family Kitchen. I've always had a penchant for sunshine in a jar.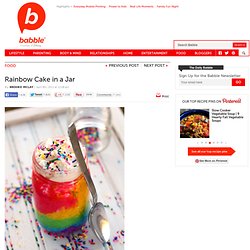 Doesn't the very phrase itself, "sunshine in a jar," roll off your tongue and fill your mouth with magic? While I've never yet found myself a sunshine in a jar, I think we may have just concocted it in our kitchen tonight. In this simple recipe, a basic white cake is turned into a slew of bright colors, baked to perfection, then topped with a creamy white frosting. Cakes baked in jars can be topped with traditional metal canning lids and stored in the fridge for up to five days. The Baker's Daughter: Polka dot cheesecake. I saw someone wearing the greatest polka dot rain coat today and it inspired me to make this cheesecake.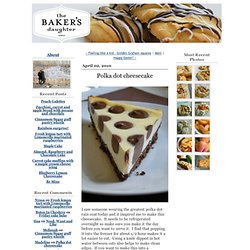 It needs to be refrigerated overnight so make sure you make it the day before you want to serve it. I find that popping it into the freezer for about 1/2 hour makes it a lot easier to cut. Using a knife dipped in hot water between cuts also helps to make clean edges. Dirt Cake. I'm really excited about today's post.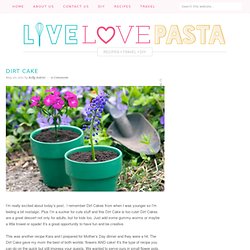 I remember Dirt Cakes from when I was younger so I'm feeling a bit nostalgic. Plus I'm a sucker for cute stuff and this Dirt Cake is too cute! Dirt Cakes are a great dessert not only for adults, but for kids too. Just add some gummy worms or maybe a little trowel or spade! It's a great opportunity to have fun and be creative. Twix Cheesecakes – Gingerbread Bagels. Lincoln's Red Velvet (Cheesecake) Cake.
Wednesday, April 7, 2010 Lincoln's Red Velvet (Cheesecake) Cake Psssst…. there's a surprise inside this pale exterior!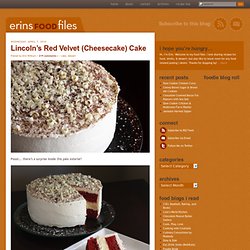 Hi Hat Cupcakes. I did it.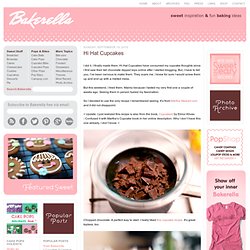 I finally made them. Hi Hat Cupcakes have consumed my cupcake thoughts since I first saw their tall chocolate dipped tops online after I started blogging. But, I have to tell you, I've been nervous to make them. Coca-Cola Cupcakes. I don't drink coca-cola.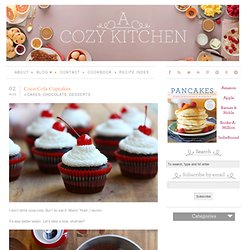 But I do eat it. Weird. Yeah, I dunno. It's way better eaten. Let's take a look, shall we? Easter Cupcakes Baked in Real Egg Shells. I watched my Grandmother's face when she realized that I hadn't handed her a hard boiled egg but rather a cake baked inside a real egg shell.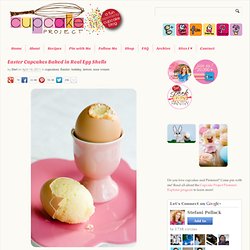 Her eyes were filled with wonder and I could envision what she must have looked like as a tyke the very first time she saw a red balloon float across the sky or the the trunk of a giant elephant spewing a stream of water. "Crack it on the table," I told her. Eggs were cracked, cupcakes were eaten, and I was perceived as a cupcake Houdini. Update 3/19/2012: For the basic instructions on these Easter cupcakes, keep reading.
---