Sweett1972
100 Ways to Uncomplicate Your Life — Live The Charmed Life. 1.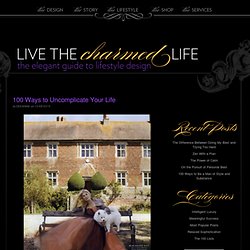 Don't try to read other people's minds 2. Get up 30 minutes earlier so that you don't rush/get a ticket while driving too fast/have to explain why you're late/get fired 3. 30 Ways to Make Today a Good Day. Post written by: Marc Chernoff Email One today is worth two tomorrows.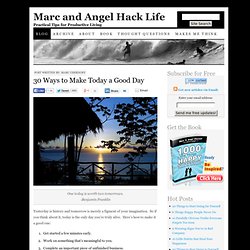 -Benjamin Franklin Yesterday is history and tomorrow is merely a figment of your imagination. So if you think about it, today is the only day you're truly alive. Brian Tracy's Top 11 Essential Tips for Living a Successful Life. "The great breakthrough in your life comes when you realize that you can learn anything you need to learn to accomplish any goal that you set for yourself." "Spend eighty percent of your time focusing on the opportunities of tomorrow rather than the problems of yesterday."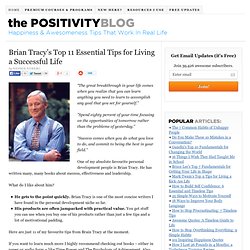 "Success comes when you do what you love to do, and commit to being the best in your field." One of my absolute favourite personal development people is Brian Tracy. He has written many, many books about success, effectiveness and leadership. What do I like about him? 50 Life Secrets and Tips. List your goals on 43 Things.
Pearltrees videos
Getting started.
---