Work related webpages
Frog design | Global Innovation. The Art of Storytelling in Presentations – Connecting. In late March I'll be speaking at Hook: The Presentation Conference about The Art of Storytelling in Effective Presentations.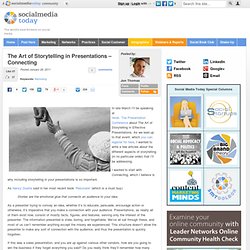 As we lead up to that event, which you can register for here, I wanted to write a few articles about the different aspects of storytelling (in no particular order) that I'll be addressing. I wanted to start with Connecting, which I believe is why including storytelling in your presentations is so important. As Nancy Duarte said in her most recent book "Resonate" (which is a must buy): Stories are the emotional glue that connects an audience to your idea.
As a presenter trying to convey an idea, whether it's to educate, persuade, encourage action or otherwise, it's imperative that you make a connection with your audience. What's the difference between Taxonomies and Ontologies? - Ask Dr. Search. A Reader Asks: What's the difference between Taxonomies and Ontologies?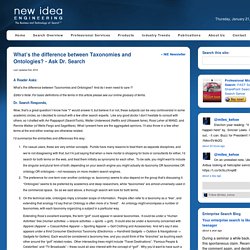 And do I even need to care !? Editor's Note: For basic definitions of the terms in this article please see our online glossary of terms. Dr. Search Responds, E-communication and society: A cyber-house divided. Facebook in Online Privacy Breach; Applications Transmitting Identifying Information. Very Quietly, Nixon Peabody Launches 'Second Opinion' Practice. Bite the Bullet Point - Magazine. Posted Oct 1, 2010 1:49 AM CDT By Dennis Kennedy Illustration by Jim Frazier I've recently been in the audience for a lot of PowerPoint presentations, and some of the uses have made me wonder if recent news articles asking "Is PowerPoint killing presentations?"
Are right on target. THE LAST DAYS OF THE POLYMATH. People who know a lot about a lot have long been an exclusive club, but now they are an endangered species.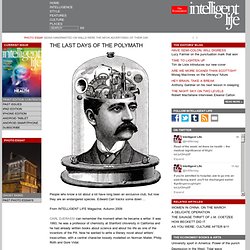 Edward Carr tracks some down ... From INTELLIGENT LIFE Magazine, Autumn 2009 CARL DJERASSI can remember the moment when he became a writer. TaxAlmanac.
---