Jewelry Desigh
Lapidary Journal Jewelry Artist - Jewelry Making, Jewelry Arts, Gems, Minerals and More!
Get the most out of your gemstones with unique settings! Create a dazzling heart ornament with glittering red goldstone, flowing sterling silver ribbons, and gold-colored drusy accents for a sparkling ladies' bolo, also suitable for any slide or pendant. Set the heart-shaped cabochon in a special partial bezel, the accents and bolo tips in traditional bezels. Make a kinetic bracelet by forming a channeled brass bangle, place round onyx beads inside it, then close up the opening just enough to keep the beads from escaping and watch them roll back and forth – and learn to use the latest Fretz hammers and stakes at the same time.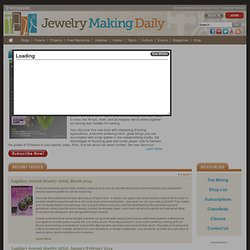 Links to many great free beading lessons, free beadwork tutorials and beading help and how-to's can be found right here!
Free Beading Lessons and Beadwork Tutorials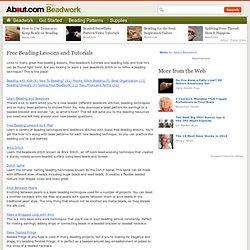 The Beading Gem's Journal
The Beader's Muse - The Beader's Muse
Mineral Index
Jatayu: Metal And Wire Jewelry, Jewelry Fabrication Tools And Supplies, Classes & Turorials By Connie Fox