R&D
SAIC: From Science to Solutions® Material Measurement Laboratory Homepage. The Material Measurement Laboratory (MML) serves as the national reference laboratory for measurements in the chemical, biological and material sciences through activities ranging from fundamental and applied research, to the development and dissemination of certified reference materials, critically evaluated data, and other programs and tools to assure the quality of measurement results.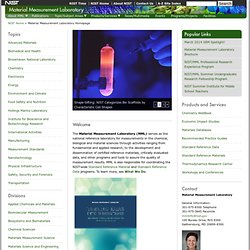 MML is also responsible for coordinating the NIST-wide Standard Reference Material and Standard Reference Data programs. To learn more, see What We Do. Homeland Security Research | Research and Development. Recent Product A special edition of EPA's science newsletter View Report.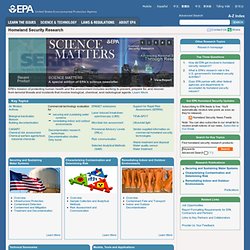 Sandia National Laboratories: Securing a peaceful and free world through technology. MSTC - Microsystems Science, Technology, and Components.
---