Misc
Ebooks Software and Articles from Making Money to Martial Arts - Index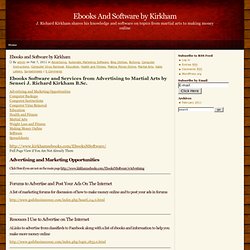 Ebooks Software and Services from Advertising to Martial Arts by Sensei J. Richard Kirkham B.Sc. Advertising and Marketing Opportunities Computer Backups Computer Instructions Computer Virus Removal Education Health and Fitness Martial Arts Weight Loss and Fitness Making Money Online Software Spreadsheets http://www.kirkhamsebooks.com/EbooksNSoftware/ Full Page View if You Are Not Already There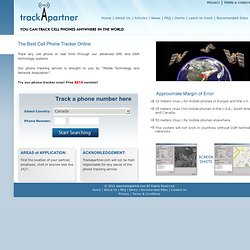 Real time cell phone tracking service with GPS and GSM network systems. Our service is set on integration of GPS satellites and land based GSM systems which made possible by "Mobile Network Association". Try the new cell phone tracking system. This BETA version is free. AREAS of APPLICATION:
Trackapartner.com | Track Your Partner | Free Cell Phone Tracker Service | Real Time Mobile Phone Locator
Lexical Word Finder - Words With Friends
a2z WordFinder: Word Pattern Matching For Scrabble, Literati, Anagrams, Word Puzzles and Teaching Lessons
Brian Spaulding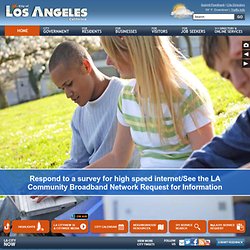 Neighborhood Info is a search system for finding various City of Los Angeles district and tract information. A street address or intersection search within the City boundaries will return information such as City Council Member, State Senator, State Assembly Member, Cable TV district, Trash Collection Day, Planning and Public Safety information, Neighborhood Council district, and other pertinent information. Addresses must be within the boundaries of the City of Los Angeles.
Image 1 of 8 I'm picky about the utilities I use in Windows. I don't like clutter, and I especially don't like anything that slows down the experience of using Windows. Recently, while assembling a group of new PCs for testing, I had an opportunity to give a thumbs up or thumbs down to some programs I've used for years. This collection of seven utilities represents the utility software I install whenever I set up a new PC. Some of these tools are specialized and reflect both the kind of work I do and the way I work.
My seven favorite Windows 7 utilities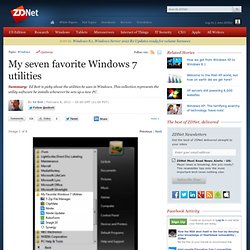 6 Things Jeff Bezos Knew Back in 1997 That Made Amazon a Gorilla
Show the actual size of a phone on your screen! Adjust the settings in the top bar so they match your monitor (try to be as precise as possible). You can use offset to increase or decrease the size of all the phones. To add a phone, simply select one from the selection box and to remove it, click the remove button underneath it. When you hit "Toggle Screens", every phone will show the same picture, cropped to the resolution of the screen. More candy = higher resolution
Phone Size - Phone size comparison made easy!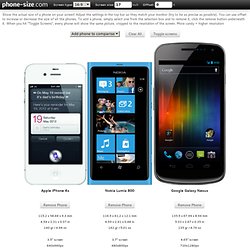 uNet.com