Clothing - Active/Martial/Military/Accessories
Prolimit | Home
Shureido karate gis and products are traditional in style. All products are made from quality materials with care and attention while using the latest in sewing techniques. With the customer always in mind Shureido provides quality products.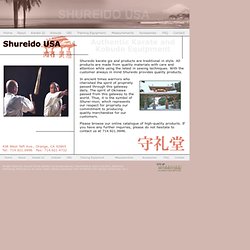 Welcome to Shureido USA
Gear House
Koyono | Slim Wallets, Travel Coats, iPhone Cases, Laptop Bags and Mac Accessories | Est. 2000
Hiking backpacks, Backpacking boots, Lightweight tents, Sleeping bags/pads, and gear galore!
GoLite Footwear - Rocks Hurt | GoLite Footwear Makes Them Not Hurt
Crye Precision
Welcome to | X-BIONIC® International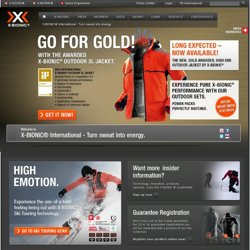 Image Teaser half / half Precuperation PRECUPERATION™ gives your body the possibility to rest up ahead of time; when you know things are going to get very busy with no time for recuperation afterwards. Our new precuperation sleeping gear is developed for a relaxing sleep, better oxygen flow and muscular recovery. Don't miss out on the 2-year guarantee. For 12 or 24 guarantee registrations you will be rewarded with a product of our Fan Collection.
Craghoppers - World Travel Clothing
militarymorons.com objective accurate information about gear weapons equipment
MM: "I'd like to say 'Thank you'for your support; it's really appreciated." Our Hearts go out to the victims of terrorism and Our Hopes are with the rest of America and its Allies in the fight against it. I've had some emails asking why only the Brit flag is up here next to the U.S. flag and not some of the other U.S. allies. The only reason it's there is because I was born in the U.K. It's not my intention to exclude anyone, and I extend my sincere appreciation to all who have fought and are fighting alongside our troops.