Webcomics
Web comic, podcasts, and other ju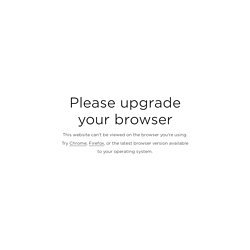 EXTRALIFE – By Scott Johnson Web comic, podcasts, and other junk. Home The Archive
Single Ladies
Penny Arcade! - A Final Fantasy XIII Primer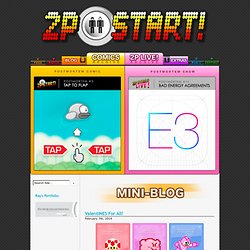 2P START!
2P START! Live!: Bad Energy Agreements June 17th, 2013 By popular demand, Ray and Tim reunite after a year of silence to scrutinize E3, but end up diving into the deeper issues of industries void of creative thought, the unwillingness to admit failures, the destruction of originality, and… girls at weddings with bad energy.
December 31, 2013As mentioned in late October, I did a piece for the Nelvana of the Northern Lights Kickstarter. Shouri provided the gorgeous colors. You can check it out here and here. See you in the new year! Cheers!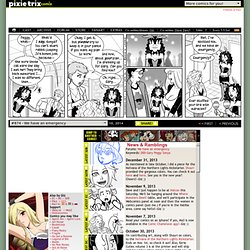 Menage a 3
Questionable Content: New comics every Monday through Friday
Girls with Slingshots: Two girls, a bar, and a talking cactus, f
Webcomic at the Speed of Light » Back In My Day
Least I Could Do: the Webcomic » by Ryan Sohmer and Lar deSouza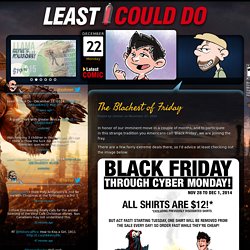 Posted by sohmer on January 7, 2014 It's safe to say that I have somewhat more than a passing interest in the 'Interwebs', especially when it comes to viewing habits. Over the last decade, I've seen a great deal of ridiculous shite capture people's attention for brief moments, only to be eclipsed and forgotten when the next thing comes along. It's only recently that the culmination of all this aforementioned shite has combined and formed something new, something terrifiying. It's as if Youtube, Twitter, Facebook, TMZ and Gawker were all pieces of Voltron.
Comics
Saturday Morning Breakfast Cereal
Sinfest
Things have not been going too well for the process of actually getting the calendars printed, as shown by this image, but they are definitely now en route to the Ookoodook warehouse. That does mean that it's highly unlikely that they will arrive in any customer's hands in time for Christmas, however, for which I apologize. If you were planning on giving the calendar as a gift to someone, I've whipped up a quick printable card for you to give them explaining the situation. Just download it from that link, print it, fold it in quarters, and give it to the intended recipient. In other (bad) news, those who have been following my Twitter feed know that my longtime computing companion has decided to pursue a new career direction as an extremely heavy metal box.
Giant In the Playground Games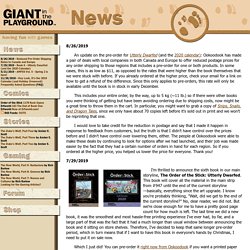 GU Comics by: Woody Hearn
I doubt there's many of us, in the creative professions and otherwise, that haven't run head long into this issue before. You may believe your concept is genius. Others might even agree with you.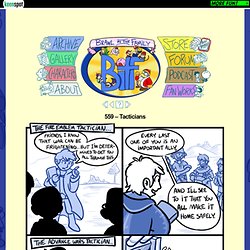 Monday, December 23 — 3:00 PM Surprise! One last Christmas gift for you guys: Super Carol 64! I wasn't sure if I'd be able to finish this one in time (I'm leaving the state to visit my in-laws in a couple hours), so it doesn't have quite as many songs as I'd like, but I hope you enjoy. The concept is pretty simple–mashing up various Nintendo songs with Christmas carols.
Brawl in the Family
Looking For Group » Page 338
New VG Cats and new Super effective! Hey remember that game you guys help Kickstart a while back? Detective Grimoire! Well it's up for Greenlight on steam.
VG Cats
Updated Mondays... HAHAHA... yeah...
Motherfucking Banner Saga, man. I've been anxiously awaiting this game for the better part of a year, and it's finally arrived. I was up until the wee hours of the morning playing, and I can't wait to finish my other stuff today to get back to it. Everything you need to know about the combat and the artwork can be found in my original post about Banner Saga: Factions, the free-to-play multiplayer component, and all of it still rings true. The combat is deep and engaging, and the game's art and animation continue to be stunningly gorgeous.
Ctrl+Alt+Del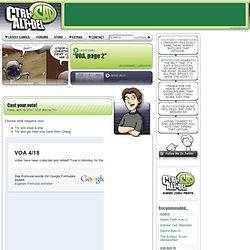 Comics. Often dirty.
Conventions and other Horror Stories June 28, 2013 Holy crap, the year's half over. I better get back to making blos, huh?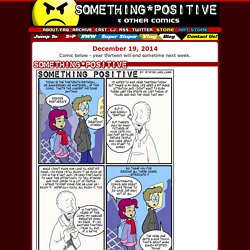 S*P and Other Comics
Court - By Tom Siddell
PvPonline
Welcome to the year 2014. The last couple of weeks we've been a bit signal dark here at PvP and Table Titans. Part of that was due to the holidays, but we've also been very busy here behind the scenes preparing for a lot of cool things that are about to go down in Q1 2014. Thanks to Table Titans and Mappy we have a lot of new readers who just really have no idea where to dive into PvP. For that reason our site is getting a much needed facelift which we'll be debuting soon. And we're going to launch with a new story-arc that will help introduce new readers to our characters for the first time.
Comic Strip
white ninja
dinosaur comics
perry bible fellowship
Will it Metablend?
Roza : The cursed mage — *may include possums