Cool Tech
How To Mod Your Wii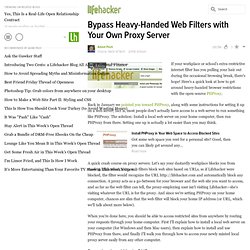 If your workplace or school's extra-restrictive internet filter has you pulling your hair out during the occasional browsing break, there's hope!
Bypass Heavy-Handed Web Filters with Your Own Proxy Server
What if your phone automatically went silent when you step into the movie theater?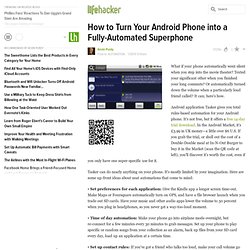 Copy a Single File to Avoid Re-Activating Windows XP
How to Tether Your Android Phone - Android - Lifehacker
There are three ways to tether your Android handset and get sweet internet love even where there's no Wi-Fi in sight: the risky-but-free rooting method, the still-geeky-but-not-as-bad free route, and the $30 easy way. Here are the pros and cons of each. Method 1: Tether Android with Apps that Need Root (Free, heavy configuration)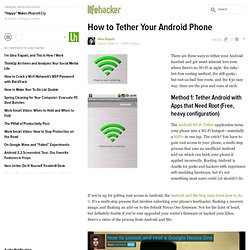 It won't necessarily increase productivity, but if what you're doing isn't that pressing, passively watching a movie while you work can be relaxing.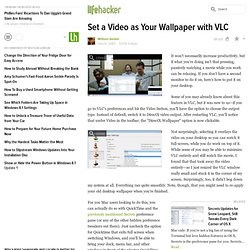 memorization - Lifehacker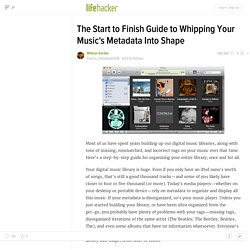 Most of us have spent years building up our digital music libraries, along with tons of missing, mismatched, and incorrect tags on your music over that time. Here's a step-by-step guide for organizing your entire library, once and for all.
We love XBMC media centers for watching movies and TV, but if you like video games, they can do so much more.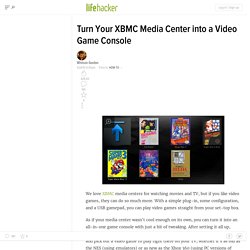 Creamy Memories
Posted on July 25, 2009 by 200702 Don't these popsicles look yummy? However, I suggest you'd better not taste them, because they're actually portable storage devices from Korea.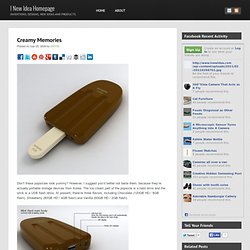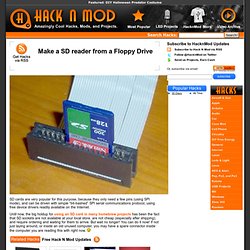 SD cards are very popular for this purpose, because they only need a few pins (using SPI mode), and can be driven with simple "bit-bashed" SPI serial communications protocol, using free device drivers readily available on the Internet. Until now, the big holdup for using an SD card in many homebrew projects has been the fact that SD sockets are not available at your local store, are not cheap (especially after shipping), and require ordering and waiting for them to arrive.
Make a SD reader from a Floppy Drive
Video: Text 2.0 Will Blow Your Mind (Or At Least Follow Y... | M
Concept designers are also referred to as "visual futurists" .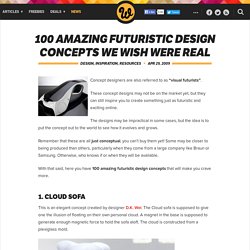 Woody Norris invents amazing things
Obsessable launched in October of 2008 on an early version of our publishing platform.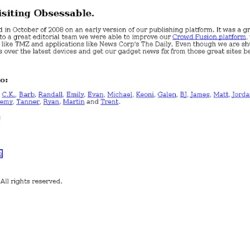 Ditch your cable box: Setting up a laptop as a media server
Solar Powered Wireless Home Security Camera - DIY Project - Vide
How To Crank up a Nerf dart blaster to 500 rounds per minute and add a round counter We made a NERF chaingun fire about as fast as a 7.62mm M60 Machine gun .
[:Mana Energy Potion:] | 500RPM Chaingun
Work on Two Computers? Set Up An SSH Server to Make Things Easie
Dual Monitors as A Window to Increased Productivity How to Get What You Want Without Even Asking