Beauty stuff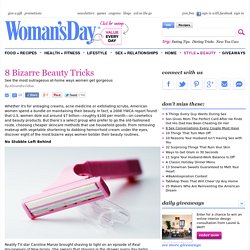 Whether it's for antiaging creams, acne medicine or exfoliating scrubs, American women spend a bundle on maintaining their beauty. In fact, a 2008 YWCA report found that U.S. women dole out around $7 billion—roughly $100 per month—on cosmetics and beauty products.
Ever met a grandmother who swears her still-youthful glow is thanks to a lifetime of shea butter? Depending what part of the world you or your ancestors hail from, you may have grown up with some promise or other about the powers of natural beauty.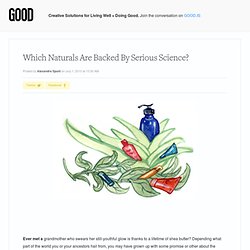 Natural Face Masks: Brands and Buying Tips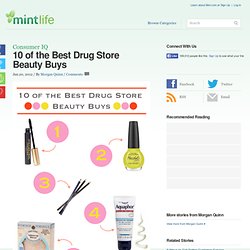 I have an apology to make: I used to be one of those girls behind the makeup counter of a big, fancy department store selling you over-priced beauty products. While I won't say which brand I worked for, I can tell you that my uniform consisted of all black and way too much makeup. Hey, it was the 90's, after all.
Five Beauty Tricks to Do with a Toothbrush
Beauty magazines love to tell readers about all the high-tech tools that one simply must have in one's makeup bag.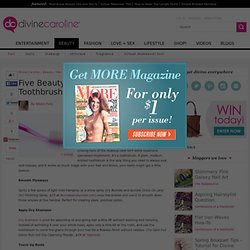 Photo Credit It's that taxing in-between time of the semester again – spring break is over, papers and projects are coming due, and finals are looming ahead. It's clear that college students are stressed right now, and with that stress comes the need for relaxation.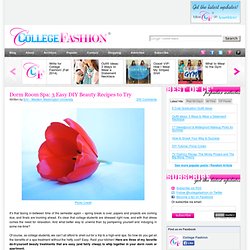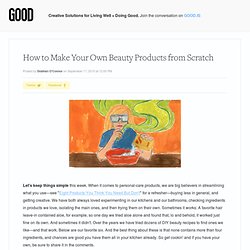 Let's keep things simple this week. When it comes to personal-care products, we are big believers in streamlining what you use—see "Eight Products You Think You Need But Don't" for a refresher—buying less in general, and getting creative. We have both always loved experimenting in our kitchens and our bathrooms, checking ingredients in products we love, isolating the main ones, and then trying them on their own.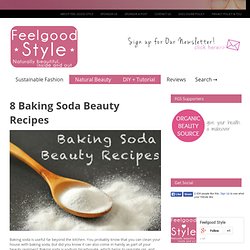 8 Baking Soda Beauty Recipes
Published on December 12th, 2011 | by Chris Keenan Baking soda is useful far beyond the kitchen. You probably know that you can clean your house with baking soda, but did you know it can also come in handy as part of your beauty regimen?
Vaseline, a.k.a. petroleum jelly is a beauty staple that every girl should have in their makeup bag. There are a zillions of uses for it and it is so inexpensive! Here's some beauty related tricks you can do with vaseline: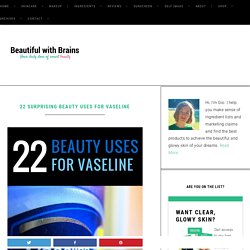 10 Foods That Belong on Your Face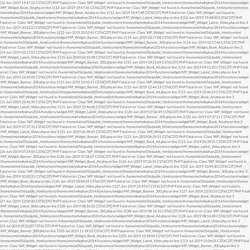 We're excited to bring you another great article from BellaSugar, a fantastic source for beauty news, how-to's, celebrity beauty trends, and giveaways galore. Today, BellaSugar is sharing "10 Foods That Belong on Your Face"… Source: Thinkstock
You know those Biore pore strips you buy at the drugstore for about $12 a pop? Yeah, those. Today I'm going to teach you how to make your own homemade pore strips.