Second Life
Get flash to fully experience Pearltrees
What is it?
ANIMALS Animals of Gor vary a great deal from those of earth.
Excerpts from the book written by John Norman, Hunters of Gor From Hunters of Gor page 28, as observed by Tarl Cabot aka Bosk of Port Kar: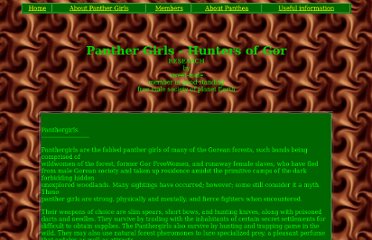 Come to the 5th annual SL Buddy Walk, running March 17th to the 31st! See some of the best SL designers and shop for a cause, with proceeds going to NDSS (National Down Syndrome Society).
Serenity Falls Island
Beautiful Places | Historical Recreations | Commemorations | Museums | Art | Galleries | Science | Technology | Space | Astronomy | Science Fiction | Media Nature | Public Parks | Education | Schools | Libraries | Religious Places | Health | Medical | Dancing | Really Cool Elsewhere | Linden Lab | Destination Guide