Python
Welcome to The Hitchhiker's Guide to Python. This guide is currently under heavy active development. If you'd like to help, fork us on GitHub!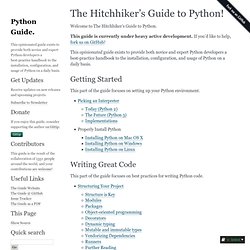 Hitchhiker's Guide to Python « late.am
I first heard about The Hitchhiker's Guide to Python at PyCodeConf a few months ago. It's a fantastic idea: open source, community-driven documentation on how to do Python right: everything from how to learn Python, to how to write idiomatic code, to how to distribute your projects, to surveys of best-of-breed open source projects and libraries you can build projects and applications on top of. Many many thanks to Kenneth Reitz for creating and maintaining the project, which is hosted at GitHub.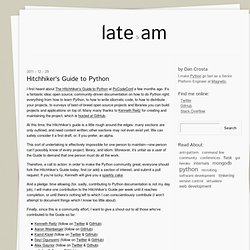 Audio Podcasts from PyCon 2009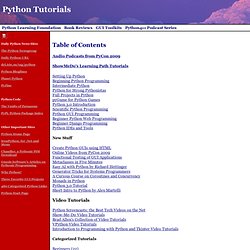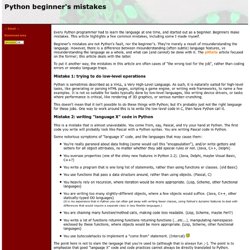 Every Python programmer had to learn the language at one time, and started out as a beginner.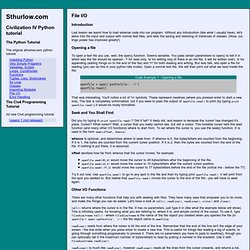 Lesson 10 - File I/O
Introduction Last lesson we learnt how to load external code into our program.
File Management in Python - Python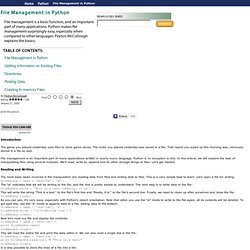 Introduction The game you played yesterday uses files to store game saves. The order you placed yesterday was saved in a file.