Blade Runner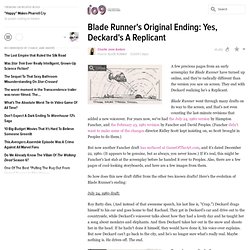 Blade Runner's Original Ending: Yes, Deckard's A Replicant - Bla
SExpand A few precious pages from an early screenplay for Blade Runner have turned up online, and they're radically different than the version you saw on screen. They end with Deckard realizing he's a Replicant. Blade Runner went through many drafts on its way to the screen, and that's not even counting the last-minute revisions that added a new voiceover. For years now, we've had the July 24, 1980 version by Hampton Fancher, and the February 23, 1981 revision by Fancher and David Peoples. (Fancher didn't want to make some of the changes director Ridley Scott kept insisting on, so Scott brought in Peoples to do them.)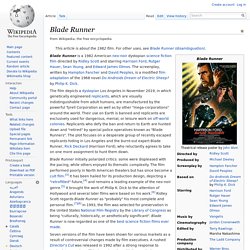 Blade Runner is a 1982 American dystopian science fiction thriller film directed by Ridley Scott and starring Harrison Ford, Rutger Hauer, Sean Young and Edward James Olmos. The screenplay, written by Hampton Fancher and David Peoples, is loosely based on the novel Do Androids Dream of Electric Sheep? by Philip K. Dick.
Blade Runner
BRmovie.com - The Home of Blade Runner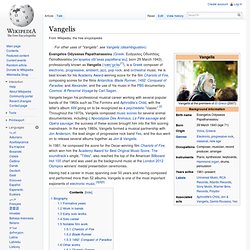 Having had a career in music spanning over 50 years and having composed and performed more than 52 albums, Vangelis is one of the most important exponents of electronic music.[3][4][5] Biography[edit] Formative years[edit]
Vangelis
Personal life[edit] The family moved to the San Francisco Bay Area. When Philip turned five, his father was transferred to Reno, Nevada. When Dorothy refused to move, she and Joseph divorced.
Philip K. Dick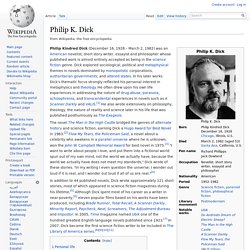 Script
[Top] JERRY PERENCHIO and BUD YORKIN present HARRISON FORD (Deckard) RUTGER HAUER (Roy Batty) SEAN YOUNG (Rachael) EDWARD JAMES OLMOS (Gaff) M. EMMET WALSH (H.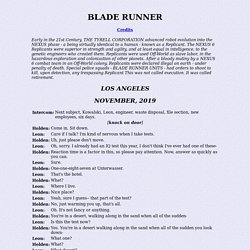 XXIT is an absolutely amazing Blade Runner-esque short from Stargate Studios that we wouldn't mind seeing as a TV series.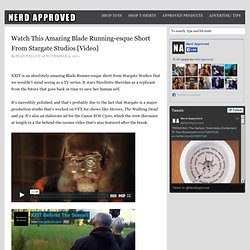 Watch This Amazing Blade Running-esque Short From Stargate Studios [Video]
Ridley Scott
Early life and career[edit] Scott was born 30 November 1937 in South Shields, Tyne and Wear in the North East of England,[2] the son of Elizabeth and Colonel Francis Percy Scott.[3] He was brought up in an army family, so for most of his early life, his father — an officer in the Royal Engineers — was absent.