Reading
Artist of the week 171: Margarita Gluzberg | Art and design
Face up … Margarita Gluzberg's The Consumystic V. Photograph: Margarita Gluzberg and Paradise Row You can't help but get lost in Margarita Gluzberg 's art.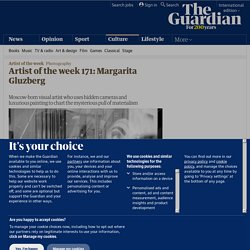 Culture Isn't Costly
Successful company culture can make the difference between a workplace people dread and one they brag about.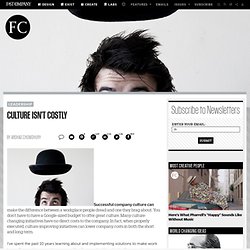 New Year resolutions: Anti-ageing diet that will help you drop a decade
By Elizabeth Peyton-jones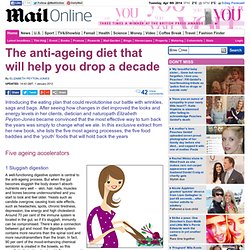 OUR BOOK SIZES for POD (Dimensions, Paper Weights, Bindings, Page count) (Updated 13th April 2011)
Authors OnLine - Publish With Us - Book Sizes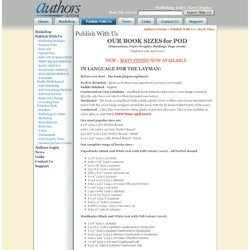 By Daily Mail Reporter UPDATED: 01:59 GMT, 17 December 2011 IF you spend hours deliberating over something as trivial as a new jumper, then beware. Scientists say that makes you a 'maximiser' – and it could lead to a lifetime of misery.
Are you a maximiser or a satisficer? Agonising over decisions risks a life of unhappiness, warn scientists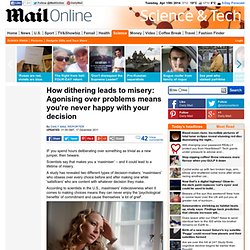 Nellie Akalp is CEO of CorpNet.com. Since forming more than 100,000 corporations and LLCs across the U.S, she has built a strong passion to assist small business owners and entrepreneurs in starting and protecting their business the right way.
Why Women Make Excellent Entrepreneurs in the Digital Age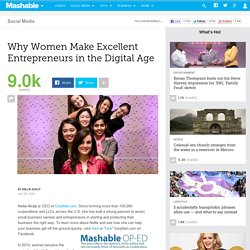 The number of antidepressants prescribed has been increasing for years: the latest rise has been put down to the rise in anxiety caused by the recession. Photograph: Joe Raedle/Getty Images Are women crazy?
Why one in four women is on psych meds | Victoria Bekiempis | Comment is free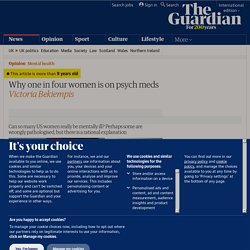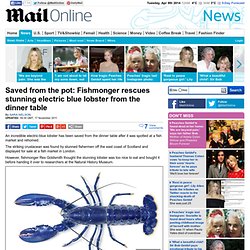 By Sara Nelson UPDATED: 09:30 GMT, 17 November 2011
Electric blue lobster recused from the pot goes to Natural History Museum
As Tuesday dawned, what we knew about an anonymous photo album by a Nazi photographer was only what could be inferred from its 214 pictures (all but one uncaptioned).
A Nazi Photographer Is Quickly Identified. So Is His Wife, Who Was Killed in the War.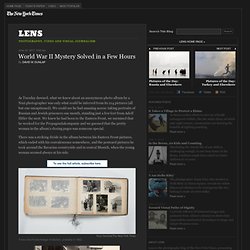 The Witch Hunt in East Anglia and Beyond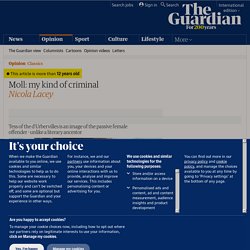 Nicola Lacey: Moll - my kind of criminal | Comment is free
No victim ... Kim Novak as Moll Flanders.
The witch trial that made legal history
17 August 2011 Last updated at 10:06 GMT By Frances Cronin BBC News
Amy Winehouse sang of a deeply feminine suffering | Music
She sang about the ache of the body ... Amy Winehouse at Glastonbury 2008.
Partners in crime fiction | Books
Benjamin Black
Books Set In ...
By Celia Haddon UPDATED: 09:14 GMT, 8 November 2010
I wish I could've had a DNA test to prove to my father I wasn't a 'cuckoo in the nest' of Italian POW
IVF and the great lie about fertility and the over-40s...
My mother was 29 when she had me, and used to joke about what an old mum that made her.
Are women writers unimaginative - or their publishers? | Books
Vogue Gioiello Magazine Subscription | Buy at Newsstand.co.uk | Italian
Brigitte Bardot Woman From Thirty To Forty - Francoise Sagan
Picnic Publishing Limited, independent publishing house - UK
Sofi Oksanen
Why don't we love our intellectuals? | Books | The Observer
Jan Pienkowski: drawing Meg and Mog - audio slideshow | Books
Sylvia Plath part 3 of 6
Nicholas Hughes was killed by Sylvia Plath, his envious mother | News & Politics | News & Comment | The First Post
Patrick Ness's top 10 'unsuitable' books for teenagers | Children's books
Jackie Collins: Queen of the bonkbuster | interview | Books
Cat Clarke's top 10 books with teens behaving badly | Children's books