FC
The 10 best children's cookbooks - Features - Food & Drink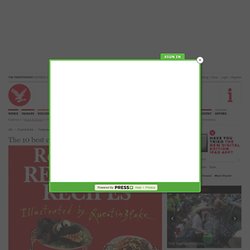 An old classic by Felicity Dahl, wife of Roald, this collection of recipes will help bring to life the joy, and horror, of Dahl's children's books. Rustle up Bruce Bogtrotter's humungous chocolate cake and feast on Willy Wonka's Nutty Crunch Surprise. You'd be a Twit not to. £7.99, randomhouse.co.uk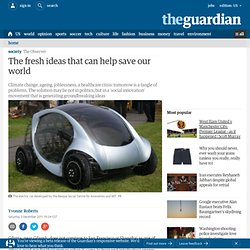 Gdynia, near Gdansk, does not compare to San Francisco or Shanghai as one of the great urban centres of ideas and invention. But last month it was giving both cities a good run for their money when it came to buzz and intellectual energy.
The fresh ideas that can help save our world | Society | The Observer
Isle Interactive. Website design and build, content management and digital consultancy
fo-2009-03-en-virtual-supermarket-of-the-future.pdf (application/pdf Object)
Shop at a virtual supermarket and more with QR Codes - Social Media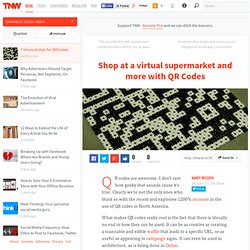 QR codes are awesome. I don't care how geeky that sounds cause it's true. Clearly we're not the only ones who think so with the recent and explosive 1200% increase in the use of QR codes in North America. What makes QR codes really cool is the fact that there is literally no end to how they can be used.
The Food Revolution | www.EatLoveSavor.Com Magazine ~ Bringing Luxury To Life : LUXURY LIFESTYLE, FOOD, FASHION & TRAVEL
The Circle of Responsibility
Eat Low Carbon Diet Calculator - Bon Appétit Management Company
Bon Appetit Management Company - Food Services for a Sustainable Future