FC & Co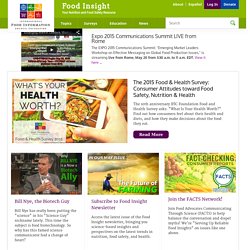 IFIC | Food Safety, Healthy Eating and Nutrition Information
We hope you enjoy the FoodInsight website! The International Food Information Council Foundation provides food safety, nutrition, and healthful eating information to help you make good and safe food choices. Please take a look around and let us know what you think!
Food for Life Partnership : Home
Latest News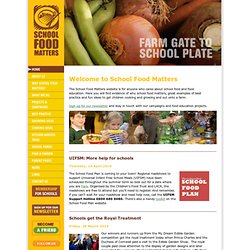 The School Food Matters website is for anyone who cares about school food and food education. Here you will find evidence of why school food matters, great examples of best practice and fun ideas to get children cooking and growing and out onto a farm. Sign up for our newsletter and stay in touch with our campaigns and food education projects. Celebrate your school cook!
global generation
About Garden Organic The organic approach to growing recognises that all living things depend on one another. We are all responsible for how we treat the soil and the environment, to safeguard it for future generations. At Garden Organic we believe that organic growing is the best option to protect our food supplies, environment, health and wellbeing. Through research, community work, campaigning and advice we strive to get as many people growing organically as possible.