Storytelling
L'avenir du storytelling d'entreprise : il sera transmedia ou ne sera pas
> Dexter, le «serial justicier», est exemplaire du transmedia storytelling. Le premier volume de Jeff Lindsay a servi de cadre à la première saison d'une série télévisée.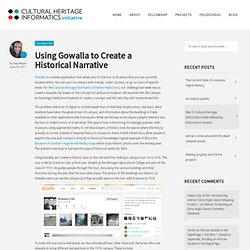 Gowalla is a mobile application that allows you to check-in to locations that you are currently located within. You can use it to interact with friends, collect stickers, or go on tours of specific areas.
Blog Archive Using Gowalla to Create a Historical Narrative | Cultural Heritage Informatics Initiative
In last week's post, I noted some of the questions our South by Southwest panel received from the audience. One, in particular, needed more time and space to address: what's the deal with publishing and its slow adoption of transmedia storytelling , a concept that includes some types of enhanced ebooks. According the person asking the question (and a few on Twitter), everyone wants it.
Thoughts on Transmedia Storytelling, or, Is It Right for Every Story? | Booksquare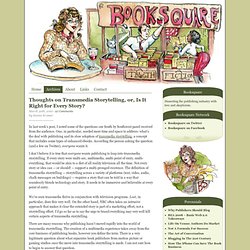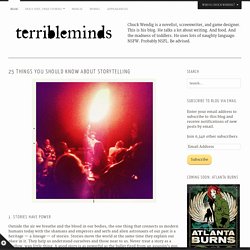 1. Stories Have Power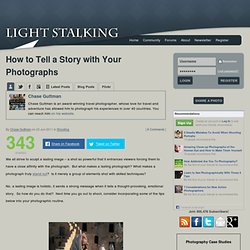 How to Tell a Story with Your Photographs
Chase Guttman is an award-winning travel photographer, whose love for travel and adventure has allowed him to photograph his experiences in over 40 countries. You can reach him on his website . Photo of the Day- "Cleveland, city of light, city of magic."
Storytelling Gets an Upgrade: Reach Out and Touch It
By J.C. Hutchins, Novelist and Transmedia Storyteller