Typography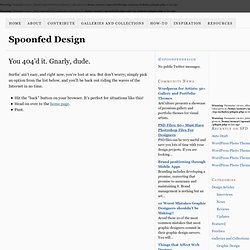 Typography is a huge part of design and design is a huge part of type. You can't just throw text on a page, it has to be laid out and organized in a clean way that adds to the information being presented.
11 Essential Tips for Good Print Typography | Spoonfed Design
Typography
Typography is performed by typesetters, compositors, typographers, graphic designers, art directors, comic book artists, graffiti artists, clerical workers, and anyone else who arranges type for a product. Until the Digital Age, typography was a specialized occupation. Digitization opened up typography to new generations of visual designers and lay users, and David Jury states that "typography is now something everybody does."