Cloud Storage Collection
www.vernali.com
Get your own file delivery service Need to send more files? Want remote file hosting? Need to send a file larger than 50MB?
SEND6 - Send large files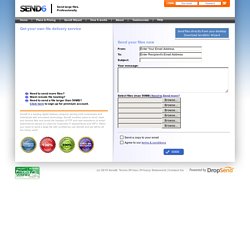 SDExplorer - Fast and Easy Access to Your Live SkyDrive storage from Windows Explorer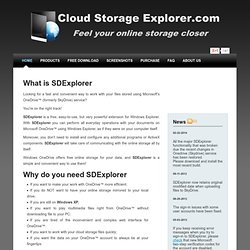 What is SDExplorer Looking for a fast and convenient way to work with your files stored using Microsoft's OneDrive™ (formerly SkyDrive) service? You're on the right track!
Castle.so - Upload and share your files, beautifully
From week-end project to enterprise integration Whether you develop custom tools for yourself or need to integrate Fluxiom with a full-scale complex enterprise backend, the Fluxiom API has got you covered. Access is available for free to all accounts, and grants you all the hooks and tools you need to interface with the application.
Seamless online file management in the cloud | Fluxiom