References
Express Tutorial - 5 Step Training | Qualtrics University
We like to keep things simple. And so we transfer your files from A to B. Free of stress and of charge. We've been doing so since 2009. We love what we do and we think it shows.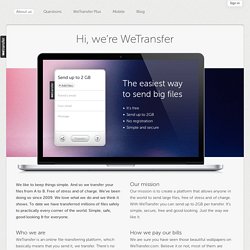 WeTransfer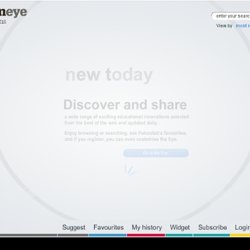 About Education Eye Futurelab's Education Eye brings you a wide range of exciting, relevant and useful innovations which are selected from the best of the web and updated daily. The Eye provides a way to discover, explore and share new ideas. It maps hundreds of the top educational websites, blogs, forums and practitioner case studies. With additional features like saving your own favourite innovations, Futurelab's favourites, customisable email digests, and a widget version, it is invaluable.
Technology Enhanced Learning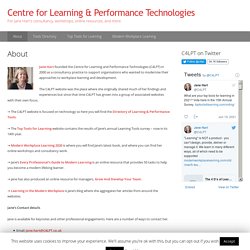 EmailShare 561EmailShare Welcome to the Centre for Learning and Performance Technologies (C4LPT). I am Jane Hart, an independent Workplace Learning & Collaboration Advisor, writer and international speaker. I founded C4LPT to share information on new learning trends, technologies and tools. This website has now become one of the world's most visited learning sites on the Web.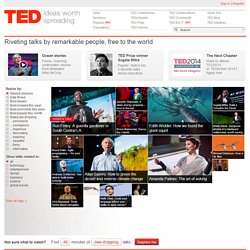 Gabby Giffords and Mark Kelly Be passionate. Be courageous. Be your best. On January 8, 2011, Congresswoman Gabby Giffords was shot in the head while meeting constituents in her home town of Tucson, Arizona.