Marketing
Speaker links
The Anatomy of an Experience Map. Experience maps have become more prominent over the past few years, largely because companies are realizing the interconnectedness of the cross-channel experience.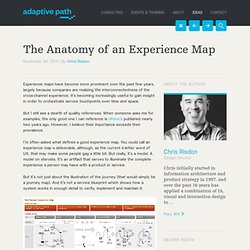 It's becoming increasingly useful to gain insight in order to orchestrate service touchpoints over time and space. But I still see a dearth of quality references. Web site. Punching above your weight: Tips for small startups taking on the big guys. Boxing, mixed martial arts and wrestling employ weight classes to ensure the competition is fair and you're tested on skill, not size.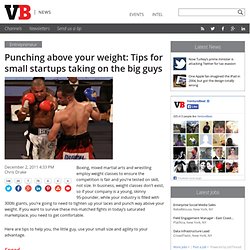 In business, weight classes don't exist, so if your company is a young, skinny 95-pounder, while your industry is filled with 300lb giants, you're going to need to tighten up your laces and punch way above your weight. If you want to survive these mis-matched fights in today's saturated marketplace, you need to get comfortable. 7 Marketing Links You'd Be Crazy to Ignore. How B2B Marketers Can Use Social Media To Generate More Customers. If you're a B2B company wondering why social media isn't working for you--tighten up your marketing message.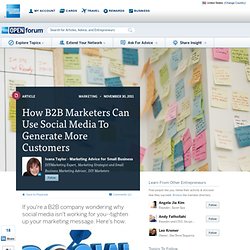 Here's how. November 30, 2011 A November, 2011 eMarketer study found that two-thirds of B2B executives view social media as an extremely important or very important marketing channel, but only 7 percent are using social media as part of their marketing strategy. When asked what changes needed to be made for their social media efforts to be more effective, the majority said they needed new technology and new tools as well as increased cross-organizational collaboration.
I disagree.
Speakers Bureaus
Market Research. How to go Viral. Metrics.
---