Mashup
Mashup Culture (Album)
Bob Marley vs. DJ Zebra « ZEBRA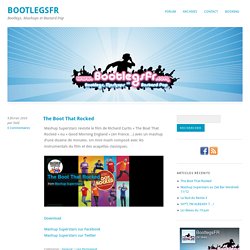 15 mars 2013 par Mighty Mike 2 Commentaires Mes bien chers Frères, mes bien chères Sœurs, En cette période d'effervescence religieuse, il est temps pour le monde du mashup de célébrer celui qu'on pourrait naturellement et toutes proportions gardées, qualifier de nouveau Pape du Bootleg, le Révérend DRA'man.
SugaMotor Mashups
Dj Moule - Bootlegs
Soul Funk Boot -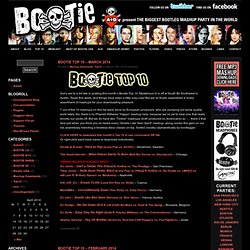 Bootie Blog
By now, you should know the drill – we got busy, we went to South By Southwest , we went to China , we already gave you a Whitney Houston Top 10 , blah blah blah. Whatever. You get this whenever we get around to it, which this time just happens to be … right before we leave for a… three-week European Bootie tour!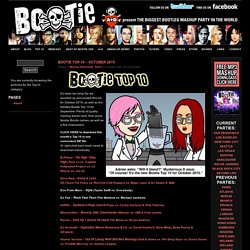 Bootie Blog
After six weeks of an intense travel schedule (LA, Singapore, Hanoi, Saigon, Bangkok, Seattle, New York City), it's nice to be back home in San Francisco for more than just a couple days.