Positive Habits
How Can I Improve My Posture?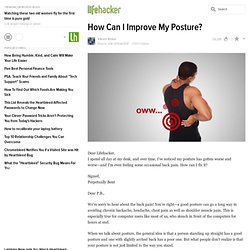 Dear Lifehacker, I spend all day at my desk, and over time, I've noticed my posture has gotten worse and worse—and I'm even feeling some occasional back pain. How can I fix it? Signed, Perpetually Bent
Design*Sponge » Blog Archive » 2011: resolutions and life list goals
I've never been a New Year's Resolution type of gal. They always seem like a reminder of things I didn't get done in any given year. But I really want 2011 to be different.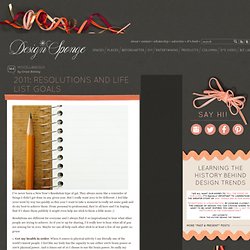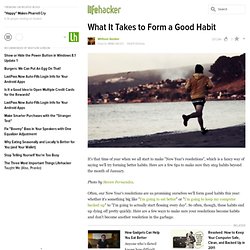 It's that time of year when we all start to make "New Year's resolutions", which is a fancy way of saying we'll try forming better habits. Here are a few tips to make sure they stay habits beyond the month of January. Photo by Steven Fernandez. Often, our New Year's resolutions are us promising ourselves we'll form good habits this year: whether it's something big like "I'm going to eat better" or "I'm going to keep my computer backed up" to "I'm going to actually start flossing every day". So often, though, these habits end up dying off pretty quickly. Here are a few ways to make sure your resolutions become habits and don't become another resolution in the garbage.