Positive Habits
How Can I Improve My Posture? Try to use a chair with good support.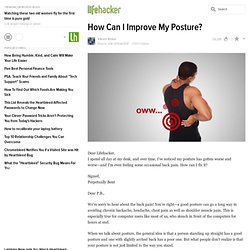 Adjust it so if fits you. Try to always sit in it so that it supports you - when you sit upright in the chair, the chair back should be supporting some of your weight. Design*Sponge » Blog Archive » 2011: resolutions and life list goals. I've never been a New Year's Resolution type of gal.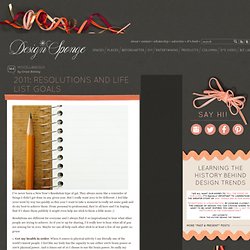 They always seem like a reminder of things I didn't get done in any given year. But I really want 2011 to be different. What It Takes to Form a Good Habit. I think "accountability buddy" really misses the point.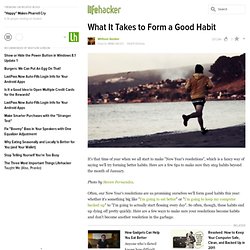 There is satisfaction and joy in accomplishing the task, but that's where accountability buddy is a misnomer. All habits of any sort will trip, falter, fail, etc. It's all about getting back in the game. People who falter in quitting smoking, depression, learning a new skill, taking up exercise or learning a new habit need a buddy who they enjoy doing it with and will help them get back in the game. We are humans and we love to connect and share experiences with - even introverts have a means by which they connect and share.
---