Food
Design*Sponge » Blog Archive » in the kitchen with: hugh acheson's southern supper
After reader's response to last week's traditional Southern recipe with Top Chef favorite Kevin Gillespie , Grace and I could not resist offering a complete Southern meal to you. This week's menu comes from Athens, Georgia-based chef Hugh Acheson . We were very lucky that photographer Rinne Allen reached out to us to offer to photograph the entire festivity so not only do you have three recipes (for fried chicken, cornbread, and Chess pies ), but you have lovely photography to make you feel as though you were actually there. Hugh transmits such familiarity and enthusiasm for his style of food and the pure enjoyment of eating, I so look forward to his book coming out next year -Kristina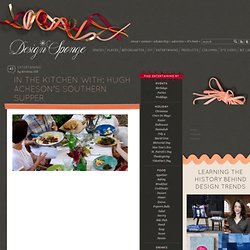 Goat Cheese Soufflés
I was teaching recently in Texas at Central Market , and I'd have to say after spending a week there, it's the best supermarket in the world. I was using the marvelous citrus fruits they foraged from around the United States, including fresh yuzu , limequats, jumbo pomelos, bergamots , Seville oranges , citrons (which I've been trying to find in Paris—anyone know where I can find one?), and Meyer lemons . (One of those lemons made it home with me, by accident. If it wasn't so enormous, I would have tucked a citron in my carry-on…on purpose.)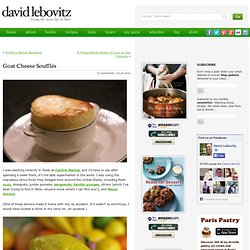 Rhubarb Cake, gluten free recipe @Not Quite Nigella
One evening, Mr NQN and I were watching a television show where a character had asked his spouse to describe him in five words. I turned to Mr NQN and told him the five words that I would use to describe him. 1.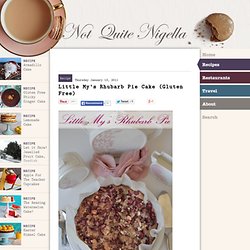 I was in the passenger seat of a car when I saw the girl walk past us at the intersection. I let out a gasp."Is she topless?" I asked my father who was doing the fatherly thing and picking me up from the airport. He is partially deaf so all I got back in response was "Whaaat?" while flapping a hand at me to stop talking.
Veal, Mustard & Pickle Toasties, Donna Hay Seasons @Not Quite Nigella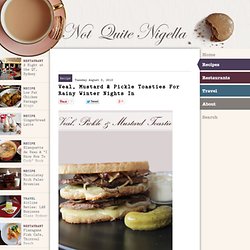 Spiced Tomato Gratin Recipe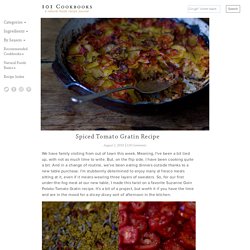 We have family visiting from out of town this week. Meaning, I've been a bit tied up, with not as much time to write. But, on the flip side, I have been cooking quite a bit. And in a change of routine, we've been eating dinners outside thanks to a new table purchase.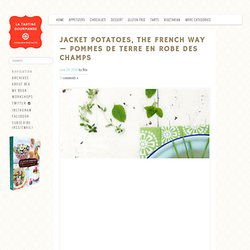 Pommes de terre en robe des champs with yogurt sauce One of the things that I clearly inherited from my father is his love and attachment à la terre , the soil. And Nature.
Jacket potatoes, the French way — Pommes de terre en robe des champs