Craft Sources
Hola , adorable idea!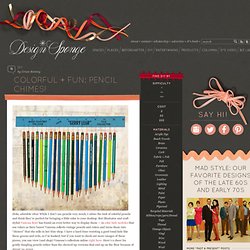 Design*Sponge » Blog Archive » colorful + fun: pencil chimes!
Design*Sponge » Blog Archive » morning eye candy: dodoplan holiday decorations
The holidays may be over, but I couldn't think of a better way to start the morning than with this sweet piece of eye candy from Dodoplan , a young design studio in Poland.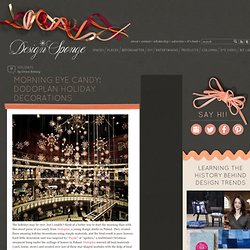 Believe it or not, I have a drawer full of old drinking straws — superfluous craft supplies are an occupational hazard. So I was thrilled to see this straw chandelier project come across my desk, because now I can use them for something beautiful! As those of you who saw Aunt Peaches' coffee filter flowers know, she is a genius when it comes to creating elegant designs out of mundane materials; so good, in fact, that often you can't tell what the material is at first glance.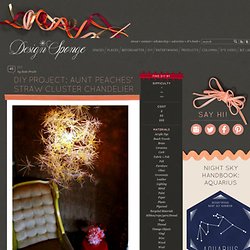 Straw Clust Chandiler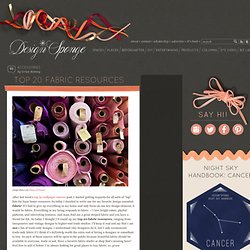 Design*Sponge » Blog Archive » top 20 fabric resources
image above via Diary of Dinners