Videos
That Doesnt Make You A Model on Vimeo
All That Is Interesting - This Is No Way To Make Friends
Blanket! (Snuggie parody) from DustFilms
69 Joke Wins Price is Right - CollegeHumor video
Stadium Watches Kid Pass Out At Game Video
watch?v=1AwzkVGu_h4 from youtube.com
Mythbusters – Drunk On a Treadmill | video | Webfavorites
Super Mario Bros.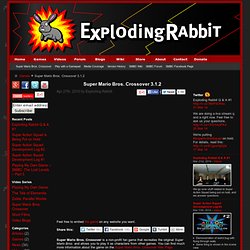 jennifer aniston goes viral
What Were They Thinking? - Video
Guy freaks out during hidden ghost prank
Tracy Morgan-Blackass - Video
Calvin &Hobbes - Robot Chicken - Video
Compy 386!!
Comedy Quotes - Intelligent Wit by Funny Men & Clever Clogs
This is So Funny it Made Me Cry
Britain's Got Talent M Flatley Take
1223403626_7c1ac610d714.gif (250×200)
"Jane Austen's Fight Club" Fake Trailer Goes Viral [VIDEO]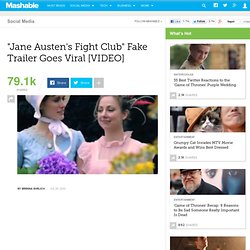 A brief, though extremely well-produced, faux trailer has been making the viral rounds these past few days, depicting what would happen if they had fight club during the days of Jane Austen. We imagine a whole lot more boys would have been OK with reading Pride and Prejudice had Lizzy busted out with a roundhouse once in a while. The humor in the video seems to reflect a recent trend we've been seeing in literature, whereby classic books are injected with dark, incongruous humor — see Pride and Prejudice and Zombies (you can check about the book trailer for the prequel, Pride and Prejudice and Zombies: Dawn of the Dreadfuls , on YouTube ) and Sense and Sensibility and Sea Monsters .
Chinese lady angry that her car is going to get towed does something most probably wouldn't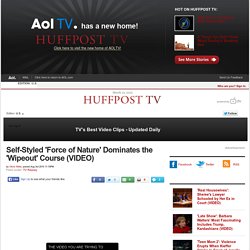 Frank Beasley is a red-headed force of nature. Or, he's a "freak of nature," according to the hosts of 'Wipeout' (Tue., 8PM ET on ABC). Frank is also one of the current contestants on the game show, and he pretty much just rocks out -- starting with a crazy fist-pump when he's at the starting line.
Self-Styled 'Force of Nature' Dominates the 'Wipeout' Course (VIDEO)
Reporter Slip Ups from That Happened!
Grandmas On A Green Screen Roller Coaster Video
Dad Crashes Girls' Bieber Tribute With Awesome Dancing (VIDEO)
Kyle Kinane - Bunnies
Reporter Ruins Guinness World Record Attempt from That Happened!
Snuggie D-Lux - CollegeHumor video
John Mulaney - Best Meal Ive Ever Had - Whats New PussyCat
Fart Scares Baby - CollegeHumor video
Binocular Soccer - CollegeHumor video
Outtakes From Bill The Fishing Guy Video
Monty Python - Argument Clinic
DUI test Perfect Score.
Word Association from NiNo
Cute Explosion
I have no secrets
Fail Compilation November 2010
13 Eme Rue - Biathlon on Vimeo
LOL: Star Wars Volkswagen Super Bowl Commercial
The national language of America is technically called English, stemming from the fact that the United States' first colonial settlers and our governmental forefathers were, you know, from England. But, as " Harry Potter " stars Daniel Radcliffe , Emma Watson , Rupert Grint and Tom Felton learned when they sat down with MTV News for a very special edition (OK, the only edition) of "American Talk With Josh Horowitz," there's a HUGE difference between proper English and what we speak -- and how we speak it -- in the States.
'Harry Potter' Stars Learn To Speak 'American':...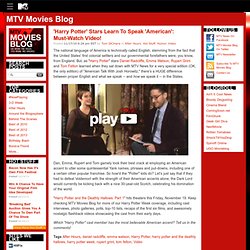 How to not get your ass kicked by the police
What's a Ho?
Davy Crockett: Most Valuable Pioneer - Act I
Urinal Hand Washing Epic Fail - Subtitled - Haarlem 105 TV moment BPOP 2010 handen wassen
Comic owns heckler, wins back crowd
Cool Cartoon ))) - Video
How to Drive Drunk // Current
Lewis Black on Broadway (on water)
9 Phrases Women Use: (aka ~ 9 words women use) - original version
H.P. Papercraft
Bowl Of Water Magic Trick
Compy 386!
The 9 Ways To Treat A Woman from BriTANicK
Video
Who's Going to Hell? on Vimeo
Gimme Pizza! This Slow Motion Olsen Twins Video Is Creepy…
Guys Can't Make It Up Down Escalator Video
"Name a body part that is bigger now than when you were 16?"
'Family Feud's' Best Freudian Slip Yet (VIDEO)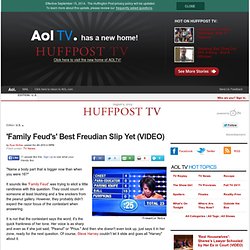 Banned Family Guy Song
An unbelievable scene from discovery
SNL Offers a Solution for Those with a Mom on Facebook
5-Second Films · Bring Your Child to Work Day
5 Idiots of the Year - Video
First of all, this guy clearly knows what he's doing. He's practicing his trampoline skills, flipping, jumping and picking up momentum with every single jump.
30 Greatest Videos of Kids Getting OWNED | Top 10 Lists & Much More at Ranker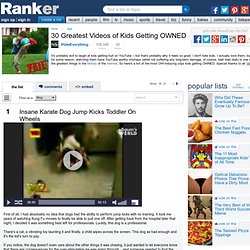 The Chubb Chubbs
The Mis-Informant Part 2 - with Jack Black as Nathan Spewman
Paul Zerdin Ventriloquist at Comedy Rocks With Jason .Manford - FUNNY -
The Hilarious Agony of Watching a Computer Illiterate
World's Most Generic News Report | Charlie Brooker
Yes, ICantSeeYou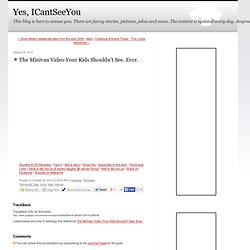 I like hores" / Funny Exam Answers - Graham Norton Show preview - BBC One
Crazy Music Teacher Destroys Violin Video
The Woman Language Translator
Conan mocks NBC with a Bugatti Mouse - a Film & TV video
Tone Deaf Girl Freaks Out [VIDEO]
Voted #1 April Fools Prank in HISTORY
I love when people find the funny in Asperger Syndrome. Check out this parody of a teen drama by the Upright Citizens Brigade , directed by Jason Axinn , and written by Lesley Tsina and Ben Siemon.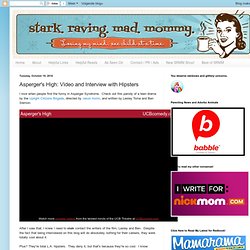 stark. raving. mad. mommy.: Asperger's High: Video and Interview with Hipsters
jurassic-park-umbrella.gif (270×180)
Nick Swardson-Commit Suicide