Theater
Pilobolus - une vidéo Arts. The BlackLight Bar - Soap. In Character, Starring ... Left: You're a domineering mother, just called a bitch by your new daughter-in-law, telling her that, oh, she's only just begun to experience what a bitch you can be.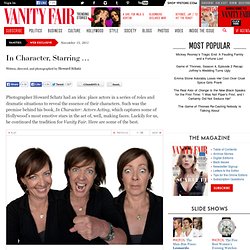 Center: You're a vegan and a Buddhist, dragged to your first prizefight by your newish boyfriend, suddenly on your feet screaming, "Kill him! Kill him!" Right: You're an eight-year-old kid at the local swimmin' quarry, bullied by your friends into climbing up to the highest diving cliff. Q&A With 'The Book of Mormon' Creators - Read More Entertainment Interviews on ELLE. Trey Parker and Matt Stone, creators of the crudeness-spewing television juggernaut South Park, already have a great musical to their credit (the animated film South Park: Bigger, Longer & Uncut).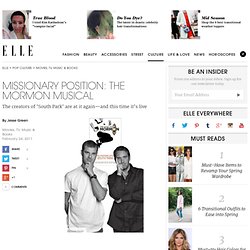 But this month, along with Avenue Q composer Robert Lopez, they aim higher (or lower?) With The Book of Mormon, a Broadway show about two young missionaries from Utah spreading the word of Joseph Smith and the Golden Plates...in Uganda. Another budding thespian in the family « who am i? The Music Man Last year I told you about my daughter the director.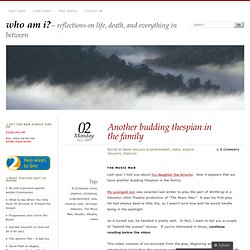 Now it appears that we have another budding thespian in the family. My youngest son was selected last winter to play the part of Winthrop in a Sikeston Little Theatre production of "The Music Man." Vanessa Hudgens shakes off squeaky clean High School Musical image in musical Rent. By Sara Mccorquodale Updated: 22:19 GMT, 7 August 2010 She is famed for her role as goody-two-shoes teen Gabriella Montez in High School Musical and dates her equally clean-living former co-star Zac Efron.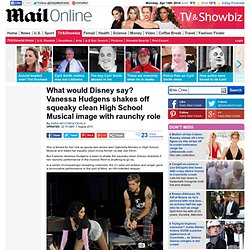 But it seems Vanessa Hudgens is keen to shake the squeaky clean Disney shackles if her raunchy performance in the musical Rent is anything to go by. In a series of increasingly revealing costumes, the 21-year-old actress and singer gave a provocative performance in the part of Mimi, an HIV-infected stripper. Gabriella who? Vanessa Hudgens put her High School Musical image in the past with her raunchy performance in musical Rent.
2008 Tony Awards Lion King Circle of Life. The Phantom Of The Opera: Abridged - Broadway Abridged. The Story of My Life. Coolest. Stage. Ever. Excerpt: The Addams Family musical. Domestic Sound Effects. Springtime for Hitler. Video - Kate Monster, in the Dressing Room, With the Candlestick? It's "Avenue Clue!" Video - "Avenue Clue" Part Three.
---