Sides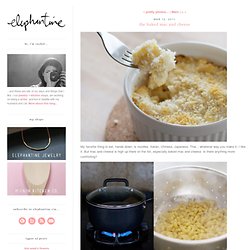 My favorite thing to eat, hands down, is noodles. Italian, Chinese, Japanese, Thai... whatever way you make it, I like it. But mac and cheese is high up there on the list, especially baked mac and cheese. Is there anything more comforting?
Healthy Homemade French Fries
Well – I was talking to my good friend yesterday and he said "Zesty…. why don't you create a simple step by step way to create french fries – healthy style". So I thought to myself and said "self lets do it". If you're anything like me – you love french fries. Below you will find a simple step by step set of instructions on how to create delicious homemade french fries that everyone in the family will enjoy and are not that bad for your waistline. Zesty tip: I use a Mandoline for quick and perfectly cut fries.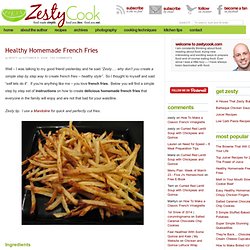 Broccoli and Cheese Potato Soup recipe
Baked Garlic Cheese Mashed Potatoes recipe
Garlic Stuffed Mushrooms recipe
Honey Fruit Salad recipe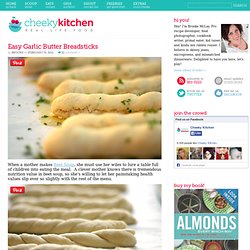 If you've got 30 minutes, you've got time to bake up a batch of these simple, butter-slathered breadsticks. There's nothing fancy or frou frou about them. They're just little poles of white bread dough cooked until golden brown then smeared in good flavors.
Recipe for Cheesy Twice Baked Potatoes at Life
File this under the Onion Soup Mix Recipe category, though there is no Lipton onion soup mix in site. I may even serve these at my next dinner party, they were that good! While babysitting for my 6 year old picky eater niece, I had to come up with a good lunch that would be fun for the two of us to make together. She is not a big broccoli fan (or any vegetable fan), but I told her we would add melted gooey cheese and form the patties with our hands. She was sold. Please don't laugh when you read this recipe, it is terrific and easy.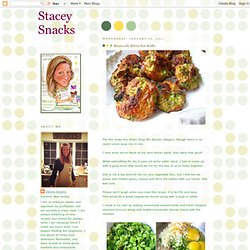 Miniature Crustless Spinach Quiches | The Quinces And The Pea
Tuesday, May 24, 2011 From time to time, my 8-5 job turns into an 8-10(pm) job and all intentions of eating balanced, healthy meals go out the window. This is one of those weeks. Dinner tonight was blueberries, popcorn, yogurt and wine. I'm not proud of myself. The bachelorette life isn't nearly as glamorous as I'd envisioned.
makes about 18 1 cup water 5 extra large eggs 1/2 cup unsalted butter 1 cups gruyere cheese shredded 1/2 cup scallions- sliced thin- white and light green part
A repeat offender in the lede-burier category, let me begin with what matters: this is absolutely my new favorite quick and obsessively delicious way to prepare mushrooms. And now, a story. Once upon a time, I was a vegetarian who loved going to steakhouses. A friends birthday would approach and out of kindness to me, they'd start talking about gathering friends at a restaurant that had vegetarian options and I'd beg them to go to a steakhouse instead. "It's your birthday!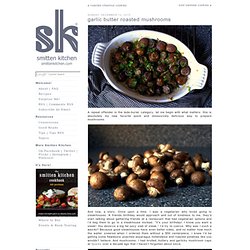 Step One: The Raw Ingredients Success begins with a careful selection of materials. Karen Schaich, a professor of Food Chemistry at Rutgers University (currently in the process of publishing a USDA-funded paper on the chemistry of French-fry crust), says that selecting a good potato is one of the most important steps in making a good fry. "You have to have a high-density potato, like a Russet Burbank," she says.
How to Make the Perfect French Fry - Science of Frying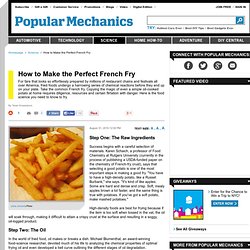 It's time for another round of The Food Lab. Got a suggestion for an upcoming topic? Email Kenji here, and he'll do his best to answer your queries in a future post. Become a fan of The Food Lab on Facebook for play-by-plays on future kitchen tests and recipe experiments. Golden and delicious.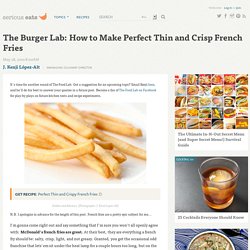 There are several vegetables used to make fritters, but zucchini is the most prefered one in Turkish cuisine. There are several reasons why Turkish women generally use zucchini for fritters. First, it helps digestion system of body. You don't feel bloated when you eat fritters made of zucchini. There is another reason for Turkish moms to favour zucchini while making fritters.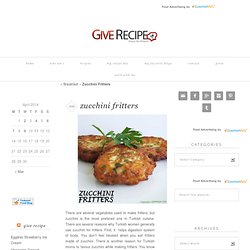 Zucchini Fritters | Give Recipe
While we're on the subject of soups, I thought it would be nice to share my SECRET recipe for the most KILLER Garlic Bread. What goes better with soups than garlic bread? Not much! My neighbor taught me to add dill in the garlic butter.
Baked Potato Soup Recipe
This recipe was originally published on May 7, 2007. Updated with new photos. This Red Lobster Cheddar Bay Biscuits recipe has been pinned 83,000 times! With the recent news that Red Lobster might be closing its door forever, I thought many people would love to have the recipe. The Red Lobster biscuit mix is also available at Sam's Club and Walmart now.
Fried Pickles
Has the whole world been frying pickles behind my back and no one bothered to tell me about it? I saw these in a magazine and thought how brilliant, but something tells me this is not a new phenomenon. I love them.
Bite Sized Greek Salad
Bite Sized Greek Salad by Rebecca Jul 20th, 2010 // Appetizers, Most Popular, Recipes I promised to bring an appetizer to a friend's birthday gathering this week.
Crispy Potato Wedges Recipe
Herb Butter Mushrooms With Smoked Mozzarella
Crispy Onion Rings Recipe - How to Make Crispy Onion Rings
Marinated Mozzarella
Loaded Potato Skins | Simple Comfort Food
Rosemary Roasted New Potatoes Recipe at WomansDay.com - Holiday Vegetable Recipes
Cheesy Bread Recipe
Pineapple Fried Rice Recipe :