Inspiration
Weird Awesome Stuffs
Notes Left Behind: Elena Desserich's Amazing Gift
Post for those who think that they're out of luck in life! Cody McCasland is not an ordinary child. He had to have his legs amputated below the knee when he was only 15 month old because of a rare condition called Sacral Agenesis. Some months later he got his first prosthetic legs and since then he can move almost like any other kid. Нe can not only walk, but run, swim, play soccer, golf, karate, ice hockey etc. But the boy grows fast, so he outgrows his prosthetic legs all the time and needs new.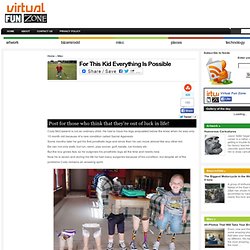 For This Kid Everything Is Possible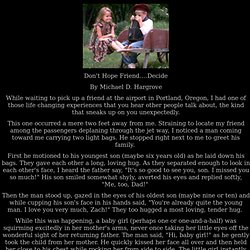 It's Now Or Never Don't Hope Friend....Decide By Michael D. Hargrove While waiting to pick up a friend at the airport in Portland, Oregon, I had one of those life changing experiences that you hear other people talk about, the kind that sneaks up on you unexpectedly.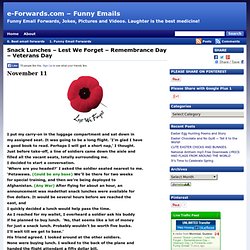 Snack Lunches - Lest We Forget - Remembrance Day - Veterans Day | e-Forwards.com
I put my carry-on in the luggage compartment and sat down in my assigned seat. It was going to be a long flight. 'I'm glad I have a good book to read.
Five Lessons About How To Treat People -- Author Unknown 1. First Important Lesson - "Know The Cleaning Lady"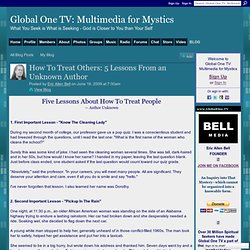 Children stick up for one another during class project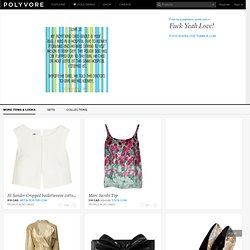 Fuck Yeah Love!
A smooth leather 3.1 Phillip Lim handbag with quilted corners and gunmetal-tone hardware. A sleek, mirrored plate punctuates the main zip, and metal feet protect the bottom. Notched, magnetic back pocket. Short handle and optional, adjustable shoulder strap. Lined, 1-pocket interior. Dust bag included.
Pilot Stops Plane for Family of Murdered Child
Jonathan Klein: Photos that changed the world
By Ian Shapira , Thursday, Dec. 9, 2010; 7:30 PM The Washington Post Even before Shana Greatman Swers got pregnant, the 35-year-old married consultant had a habit of posting on Facebook about nearly anything. She loved writing about her husband, Jeff, her friends at work, and the prospect of having a baby. People who knew her followed every turn on the social network, starting when she wrote on March 10 that "Shana Greatman Swers and Jeff are thrilled to announce to the world that little baby Swers will be joining our family this September. Good thing we bought the bigger house!"
A Facebook story &124; A mothers joy and a familys sorrow &124; The... - StumbleUpon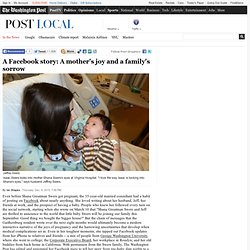 www.ludomancy.com/games/today.php?lang=en
Aimee Mullins and her 12 pairs of legs
Things I Always Wanted To Say!!!
The Wallet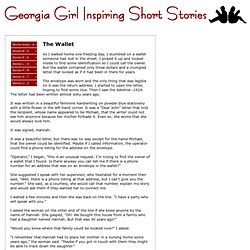 As I walked home one freezing day, I stumbled on a wallet someone had lost in the street. I picked it up and looked inside to find some identification so I could call the owner. But the wallet contained only three dollars and a crumpled letter that looked as if it had been in there for years. The envelope was worn and the only thing that was legible on it was the return address. I started to open the letter, hoping to find some clue.