Eggs
I have seen eggs benedict on menus before but I have never had them and I was wondering what they were. This weekend I decided to try making them. Eggs benedict are poached eggs on an English muffin with ham or bacon and covered in a hollandaise sauce.
Search results for benedict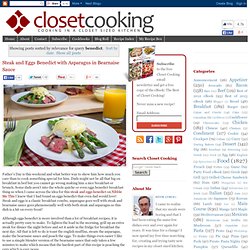 Mashed potato egg boats
Inspired by another Shopsin's menu item , 'potato egg boats', Dana and I also made our own version, but with mashed potatoes I had in the fridge and a popover pan. I wanted these nice and crispy so I used a high temp oven and a preheated cast iron pan, but you can use whatever you want. Mashed Potato Egg Boats 1 c leftover mashed potatoes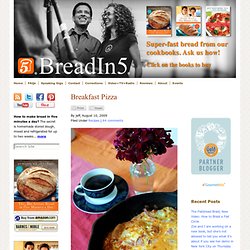 We had friends for brunch this past Sunday, and I decided to try something I've been meaning to do for a while: Breakfast Pizza. It's basically a pizza dough base, topped with egg, cheese, and whatever meat you like, if you're a meat eater (we are). In order to contain the egg, which might otherwise run off the pizza, I baked this pizza in an unfinished, plain black 12-inch cast iron pan . The result is closely related to the Italian frittata.
Artisan Bread in Five Minutes a Day » Breakfast Pizza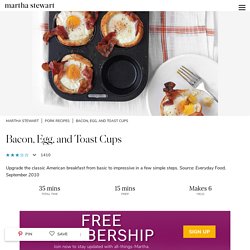 Upgrade the classic American breakfast from basic to impressive in a few simple steps. Bacon, Egg & Cheese Cups A meal from a muffin pan? It's true!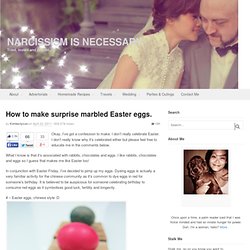 Okay, I've got a confession to make. I don't really celebrate Easter. I don't really know why it's celebrated either but please feel free to educate me in the comments below.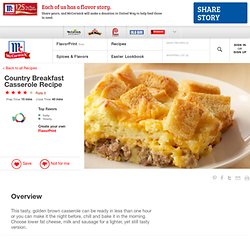 Cooking Tips Make Ahead Tip: Cover and refrigerate unbaked casserole overnight. Bake, uncovered, in preheated 325°F oven 50 minutes or until knife inserted in center comes out clean. Serving Suggestion: Prepare additional package of McCormick® Original Country Gravy Mix or Sausage Country Gravy Mix as directed on package. Serve with casserole.
Country Breakfast Casserole
This is such a nice idea for breakfast/brunch for a crowd. It is so simple, makes 12 at a time and the baskets stays warm, unlike scrambled eggs which always seem to get cold when left on the plate. There are many variations of this recipe on the blogosphere. I've tried it 2 weekends in a row, and I find that this method worked best. I made them 2 ways, some scrambled with cheese, and others just baked with a soft center.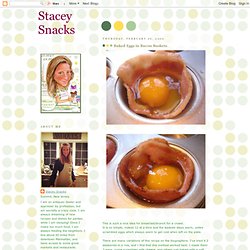 Food - Recipes : Corned beef hash with poached eggs served with cornbread
6c5d782381f5a5a5a484e8e769423e87.jpg (559×600)
Egg and Cheese Waffle Sandwich Recipe
100 people like this article Click a Star to Rate This Recipe Serves 4 | Hands-On Time: 10m | Total Time: 1hr 15m Directions Heat oven to 400° F.
Baked-Potato Eggs