Dance
Dancing Contest - Video
Dane – Kate and I created this image on a sunny spring morning in Williamsburg, Brooklyn. I gave little direction for this series of images and only presented a stage to perform on. I wanted for Kate to be herself. Kate - I feel fortunate to have taken a very insightful lesson from this particular shot—often times, the simplest approach yields the most powerful results.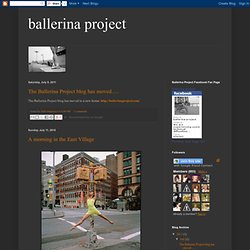 We Heart It Tagged with ballerina Add to favorite tags Related tags The Retro Machine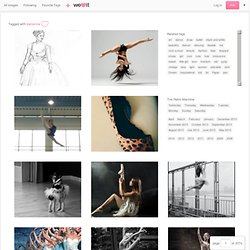 Images, photos and videos tagged with ballerina on we heart it / visual bookmark
Dancing grandpa is internet hit
efaeb1ca6d5143e570ad5b1db1715424-d305tgm.jpg (900×600)
Evolution of Dance 2
Olga Korbut, 1972 Uneven Bars !!!!
See an Entertaining Demonstration of 'Irish Hand Dancing'
Rain_Dancing_by_trygothic.jpg (600×800)
The 5 craziest gymnastics skills ever!
charleston style
2010 NCA/NDA Collegiate Cheer and Dance Championship
Amazing Dance Caught on Celtics Jumbotron
1000 Arms Dance
Polina Seminova!!!
Torvill & Dean - 1984 Olympics - Bolero - HQ
A-Reason-To-Marry-Ballet-Dancer-e1291794297343.jpg (600×498)
West Coast Swing Michael and Jen
amazing acrobatics
Beauty Of Ballet Movements
Circus Agency, Talents & Productions, Presents Duo Connivence
Old Man Dances to Lady Gaga - CollegeHumor video
Ballet and Dance - Part 2
1177319364_25.jpg (992×686)
131519_500n.jpg (333×500)
Photographer's Request for Critique --Kelvin Bernard Ballerina and her tutu Thank you for your comments. Regards, Kelvin. Biswajit Pandey , October 31, 2006; 10:51 A.M.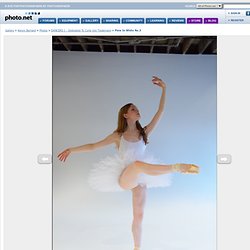 Pixie In White No.3: Photo by Photographer Kelvin Bernard
Dailymotion - Beyonce100 Single Ladies Flash-Dance Piccadilly Circus - a...
Watch a 9-Year-Old's Awesome 'Whip My Hair' Figure-Skating Routine
Byen Ballet. My final project at Fatamorgana 'Byen Ballet' is now on my blog and exibited at Dansehallerne at Carlsberg. For some time I have been visualizing two ballet dancers, dancing on top of Copenhagen.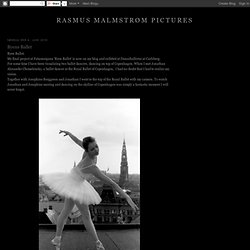 Byens Ballet
Diana Albrecht photo - Richard Calmes photos at pbase
The breakdancing ice skater
Inflated Mascot With Slick Dance Moves | Unathletic