Christian
Are you a trader. The Good-O-Meter. God's Yellow Pages. Commonly Searched-for Passages. Biblica Home Read The Bible Search Site Biblica Radio.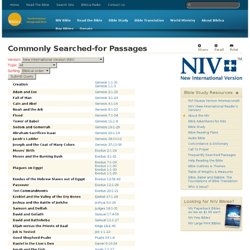 The Professor Teaches About Evil and Christianity. "LET ME EXPLAIN THE problem science has with Jesus Christ.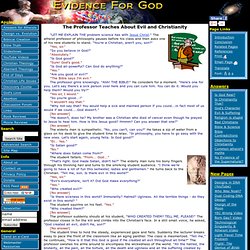 " The atheist professor of philosophy pauses before his class and then asks one of his new students to stand. "You're a Christian, aren't you, son? " Cwall12v.jpg (800×600) BibleGateway.com: A searchable online Bible in over 100 versions and 50 languages. Emergency Bible Numbers | Bible Study Planet. - When you are sad, call on John 14 - When you don't feel loved, call on Romans 8:38-39 - When you have sinned, call on 1 John 1:8-9.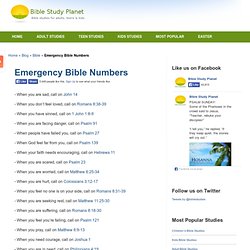 I am Lost in Blindness. 73890_1313694741926_1817416494_604830_8029885_n.jpg (580×391) BiblePlan -- Helping You Read The Bible. ADF - Alliance Defense Fund. L.A.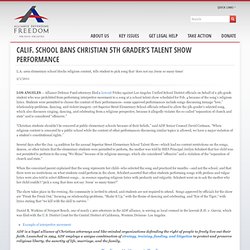 -area elementary school blocks religious content, tells student to pick song that 'does not say Jesus so many times' LOS ANGELES — Alliance Defense Fund attorneys filed a lawsuit Friday against Los Angeles Unified School District officials on behalf of a 5th-grade student who was prohibited from performing interpretive movement to a song at a school talent show scheduled for Feb. 4 because of the song's religious lyrics. Students were permitted to choose the content of their performances--some approved performances include songs discussing teenage "love," relationship problems, dancing, and violent imagery--yet Superior Street Elementary School officials refused to allow the 5th-grader's selected song, which also discusses singing, dancing, and celebrating from a religious perspective, because it allegedly violates the so-called "separation of church and state" and is considered "offensive."
1 Timothy 4 - Passage Lookup - New International Version, ©2010 - BibleGateway.com. 4 The Spirit clearly says that in later times some will abandon the faith and follow deceiving spirits and things taught by demons. 2 Such teachings come through hypocritical liars, whose consciences have been seared as with a hot iron. 3 They forbid people to marry and order them to abstain from certain foods, which God created to be received with thanksgiving by those who believe and who know the truth. 4 For everything God created is good, and nothing is to be rejected if it is received with thanksgiving, 5 because it is consecrated by the word of God and prayer.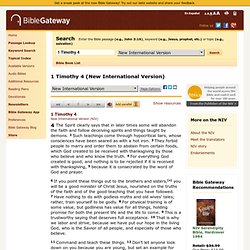 ---